By Sunday Adama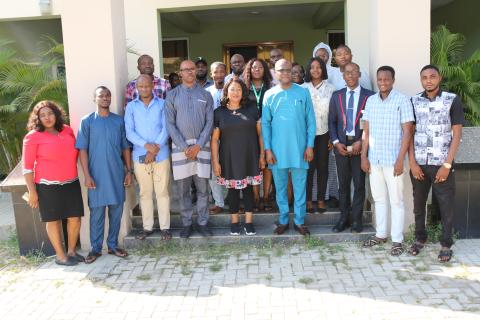 The Deputy Vice-Chancellor, Technology, Innovation and Research (TIR) of the National Open University of Nigeria (NOUN), Prof. Monioluwa Olaniyi, has enjoined the members of staff of the Directorate of Information and Communication Technology (DICT) to continue to add values to the university.

Olaniyi stated this on Tuesday, November 22, 2022 while declaring open a 2-day general ICT staff virtual training organised by the DICT.

Represented by Prof. Iyabode Nwabueze, the DVD said that ICT staff should utilise the opportunity to learn new ways of doing things and add values to the university. 

Also speaking, the Registrar of NOUN, Oladipo Ajayi, represented by the Director, Staff Training and Development, Margaret I. Boro, commended the director of ICT for organising the training.

While urging the ICT staff to maximise the opportunity, Ajayi said the essence of the training was to equip the staff with the requisite knowledge which will ultimately translate into the growth and development of the university.

Ajayi thanked the VC, Prof. Olufemi Peters, for his approval of the training adding that the training will be a continuous exercise.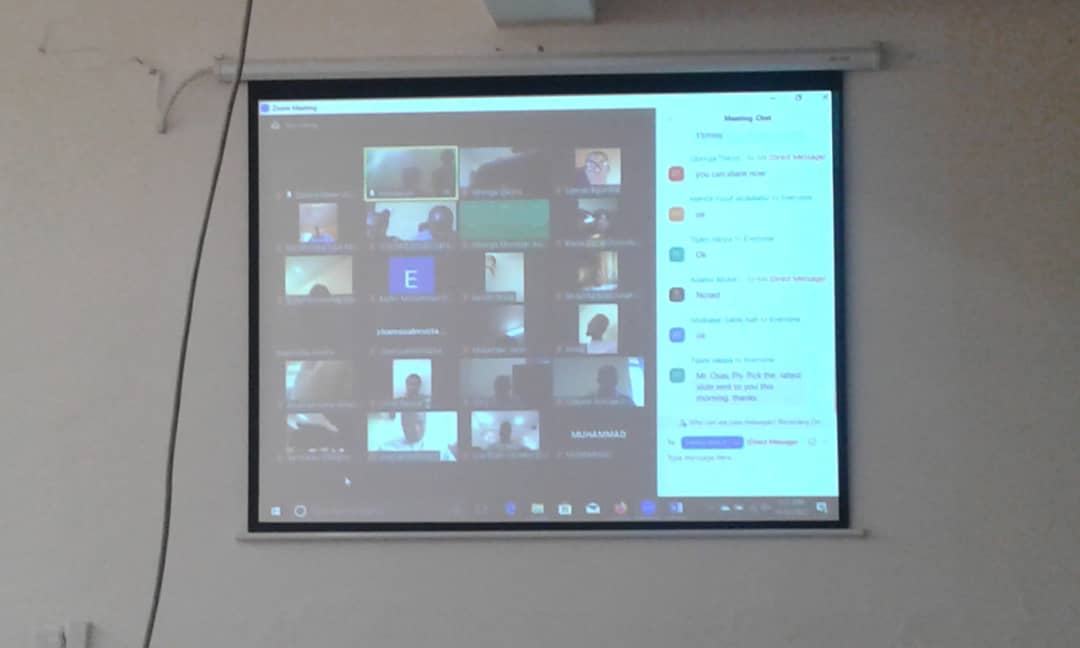 "Make yourself available for the training so that you could benefit maximally which will bring about better performance on your job", he said.

In his welcome address, the Director, Directorate of ICT, Dr. Greg Onwodi, while commending the management for approving the training urged the trainee ICT staff to maximise the training for the benefit of the University adding that "this training is one of the series; it's going to be continuous based on VC's approval.

"In the same vein, we are going to roll-out this training for non-ICT staff. Some have challenges with their systems, how to do basic maintenance and so forth", Onwodi said.

Speaking further, Onwodi hinted that ICT staff, whether at the NOUN headquarters or at the Study Centres, have been properly returned or domiciled at the ICT directorates adding that their career path is clearly defined in the Directorate of ICT.

"Further to that, Senate and Council has also approved an ICT career structure and that is, we have Computer Networking, Database Administration, Analytics, Software Development and Engineering. Very soon, letter will be issued out to you so that you know exactly the career path you fall into", Director, ICT hinted.

"Hopefully, as the training is being rolled out, you will be skilled in various career paths and you also need personal sacrifices by training yourself online to be able to ground yourself in your own career path", Onwodi added.

Meanwhile, while wishing trainee ICT staff a successful training,  Onwodi implored the staff to be attentive to the training as they wound be certified after the training.
Log in to post comments
146 views