Murtala Usman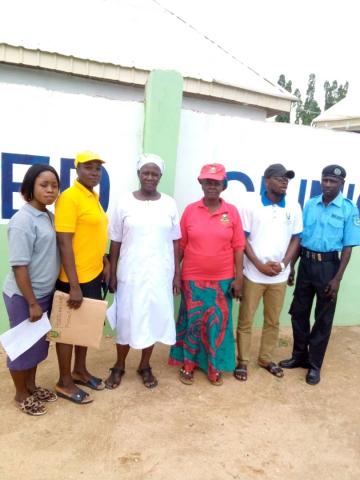 As the 2021_2 semester registration continues across all the study centres nationwide, the Gulak Community Study Centre, Mubi, Adamawa State, has advocated for more enrollment of medical personnel into the university to enhance their  academic qualifications.

The director of the centre, Mrs. Margaret Yamtu made the call at an advocacy meeting with the Bill Medical Clinic and New Life Clinic in Mubi town, Adamawa State.

Yamtu said they were out to spread the gospel of enrollment into the university as well as to announce the opening of admission into 2021_2  academic programmes of the university.

She said the university has various medical-based courses and programmes relevant to their profession designed to improve their academic qualifications for better career prospects without leaving their duty posts.

The director added that NOUN provides conducive leaning opportunities for learners, suitable and convenient to all circumstances as the programmes are affordable, cost effective and flexible.

Responding, the Chief Nursing Officer of the New Life Clinic, Mr. Joseph Kwoji  thanked the team for the sensitisation and said the personnel would be encouraged to enroll at the university.

He also assured that when holding their upcoming meeting, the message would be presented before the staff  for consideration.

while at Bill Medical Clinic, the advocacy team was received by Matron Rita Patrick who promised to extend the advocacy of the university to all staff of the clinic.

The team later distributed flyers, brochures and other advocacy materials to aid the personnel's easy grasp of the university's modus operandi.
A stopover at the Power Holding Company of Nigeria (PHCN) office in Mubi town, saw the team extended a similar message to the staff.
Log in to post comments
71 views