By Debbie Nduba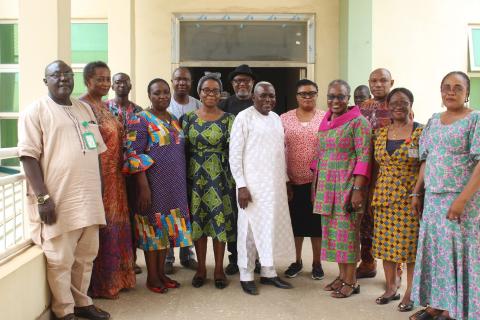 The Director, Regional Training & Research Institute for Distance and Open Learning (RETRIDOL), National Open University of Nigeria (NOUN), Prof. Christine Ofulue, has commended her predecessor, Prof. Patrick Eya, for his immense contributions in the directorate for the past four years of his administration.
Ofulue stated this in her opening remarks during a send-forth organised by the directorate for the duo of Prof. Patrick Eya and Prof. Clifford Amini, which took place at the university headquarters, Jabi, Abuja.
''I describe Prof. (Eya) as a man who has put exceedingly so much in the discharge of his duty.
"It is a tradition and good thing that when one serves, he is recognised by colleagues. I want to thank you for the legacy and accomplishment you have built even on what others too have built,'' she said.
According to the director, "my philosophy is that of continuity, building on what I have met. Qualified people build and not dismantle what they meet."
While thanking Eya for his consistency and tenacity in the production of West African Journal of Open and Flexible Learning (WAJOFEL), she also commended him for his mentorship to academicians.
Speaking on the achievements of the former director, the Dean, Faculty of Social Sciences, Dr. Moses Etila Shaibu, described Eya as a man with a full father figure, and a transformer.
According to Shaibu, Eya's administration earned RETRIDOL the best rating by the CommonWealth of Learning (COL), and brought to limelight the consistent production of WAJOFEL, an international journal, describing him as an image-maker of NOUN internal ODL.
Highlighting on Eya's regret as a director, the dean pleaded to his successor to push and make sure that her predecessor's plans and desire come to be. "Prof. planned for an international conference, which was just few days to the day but COVID-19 put every plan to a halt."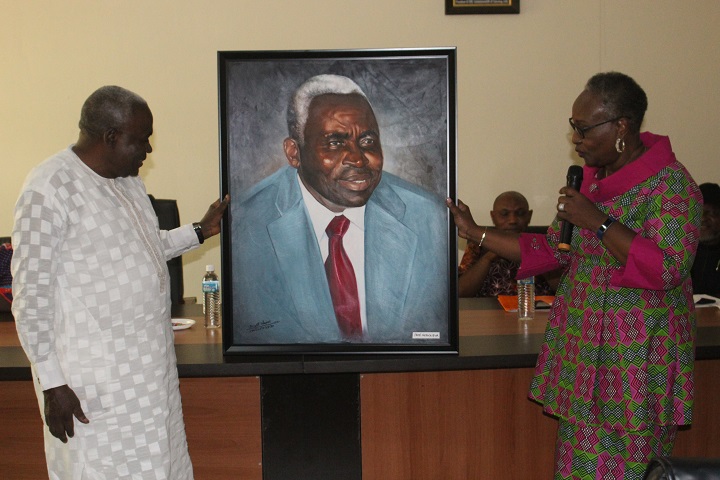 In his response, the celebrant thanked his successor and the staff for organising such a warmth send-forth for him, as well as other directors who came to celebrate him.
According to Eya, "I am so passionate in guiding and grooming young ones, assisting them in all ramifications. I like seeing them grow."
The immediate-past director further implored staff of the directorate to double up and not relent in the discharge of their responsibilities.
The celebration attracted a wide-range of directors from different directorates who were given opportunity to speak about their memorable moments with him.
Meanwhile the staff of the directorate gifted Prof. Eya with a huge art work portrait of his humble self.
Highlight of the event that threw some people into emotions as well as the celebrant himself was the rendition of a song ''Roses in the garden, our love for you shall never never die" by representative of the Director, Centre for Entrepreneurial and General studies (CEGS), Mrs.Benedicta Sansa.
It would be recalled that Prof.Eya is presently on sabbatical with the Department of Open and Distance Learning, Igbenedion University, Okada, Edo State.
Log in to post comments
194 views