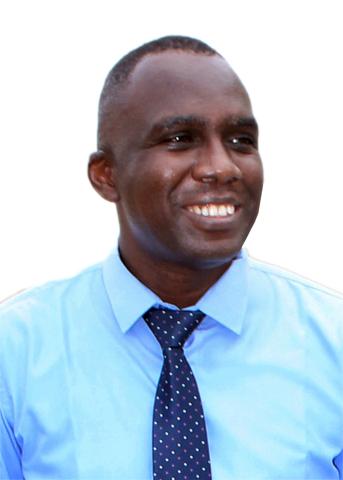 The Directorate of Learning Content Management System (DLCMS) has experienced tremendous growth in the area of online facilitation, drawing applauses and commendations from the students, the director, Dr. Adewale Adesina, has said.
Adesina, who has been steering the directorate's boat forward, in an interview with NOUN News, said the DLCMS mandate was to help enhance digital education in the university, making it possible for students to have a 24/7 access to their courses and study materials.
"We have an online system that students all over the country can access their learning materials 24/7 and interact with other students and interact with the lecturers through the online facilitation.
"So also we have worked in the area of incorporating multimedia in the learning. You will have a lot of instructional videos being produced by different lecturers,'' he said.
Explaining further, the director said "The lecturers actually teach, produce content and share it to students, which is also helping them in their studies. Also, we try to make sure (that) students can connect with themselves, wherever they are across the country in a course.
"They will be able to know the people in the course and they can relate together. So there is this student- student interaction that is also possible and now, more than ever, students now see and know their course facilitators, they can see them online."
Adesina disclosed that in the virtual classroom, the directorate is working on coming up with online laboratories and virtual labs, "where students can do very interesting stuff regarding their work."
According to him, a survey carried out on students every semester shows that more than 80% of the students are excited about the opportunity to be able to have learning delivered to them via the learning platform.
"Internal and external facilitators have gotten nice feedback from students and they have communicated it to us to say the students are really excited and they wish more students can participate in the online facilitation exercise."
And buoyed by the outpouring of commendation, Adesina said the directorate is well prepared to engage more students in the process.
He, however, outlined certain areas that need improvement to be able to keep pace with the rising acceptance of the e-facilitation.
The infrastructure in the multimedia lab needs improvement, an expansion where more lecturers can come and have space, as well as the need for capacity building programmes for those involved in the process, were some of the areas the director highlighted for attention.
Log in to post comments
189 views