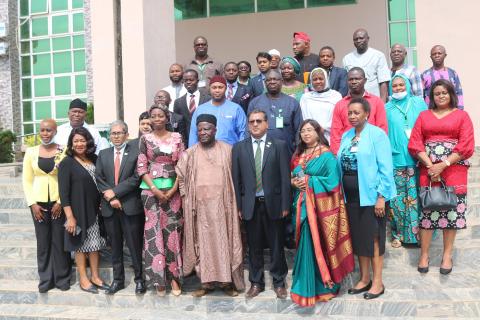 Holding governments accountable for implementing anti-discrimination legislation, legal mandates for inclusion and policies to remove barriers have been identified as the means to advance inclusive education, the Vice-Chancellor, National Open University of Nigeria (NOUN), Prof. Olufemi Peters, has said.
He stated this while delivering a speech at a jointly organised seminar by the Bangladesh High Commission, Abuja, and NOUN, with the theme: "Bangabandhu's Thoughts on Inclusive Education Policy: Forging Educational Partnership Between Bangladesh and Nigeria," held on 22 November 2021, at the university's headquarters, Jabi, Abuja.
The seminar was organised in commemoration of the 100th Birth Anniversary of the Father of the Nation, Bangabandhu Sheikh Mujibur Rahman and Golden jubilee of Independence of Bangladesh.
Peters, represented by his deputy, administration, Prof. Isaac Butswat, said ensuring educators have training, flexibility and resources to teach students with diverse needs and learning styles as well enabling the entire community, will all facilitate the goal of an inclusive education.
While congratulating the government and people of Bangladesh through their High Commission for giving NOUN the opportunity to host the seminar, he disclosed that the topic was apt as the concept provides a better quality education for all children even as it helps change certain discriminatory attitudes.
Government, the NOUN VC stated, must be prepared to invest substantial resources at the outset on system reforms such as teacher and staff training, improving infrastructure, learning materials and equipment as well as revising curricula to implement inclusive education successfully.
"Open and inclusive education should be encouraged for all in all countries of the world," the VC added.
In his keynote speech, the High Commissioner, H.E. Mr. Masudur Rahman, emphasised on the contribution and philosophy of his country's founding father to education, which, he said, believed in creating equal learning opportunities for everyone and enshrining education as a fundamental human right.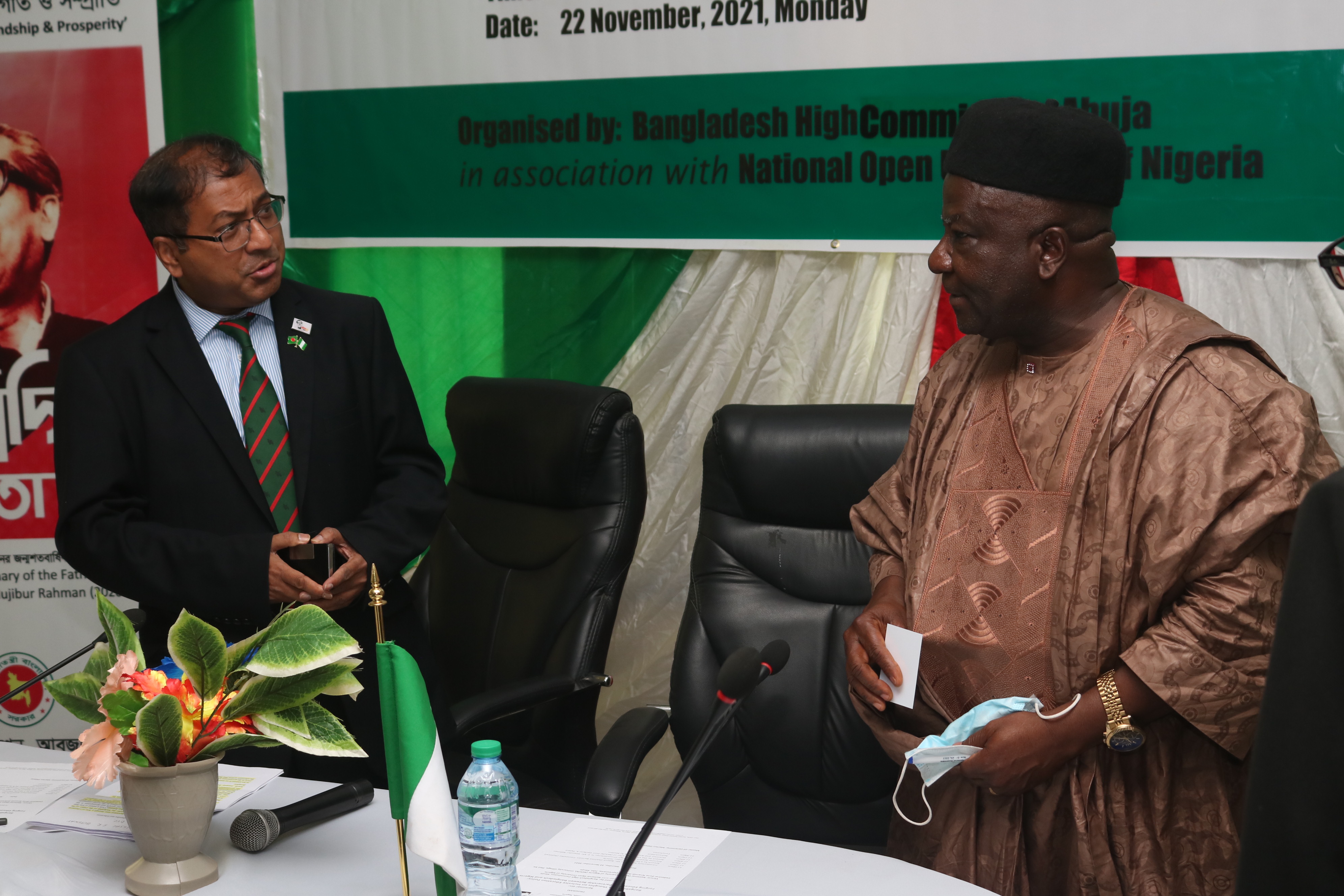 According to Rahman, education plays a key transformative role in the spree of development. "Nowhere in the world any educated nation remained backward, poor, sluggish or impoverished.
"Education is like a light. It extinguishes all kinds of darkness from the mind and heart of a recipient. It makes a person self-conscious, self-confident, creative, innovative; sensitizes to one's environment, imparts moral values, inculcates human virtues leading to development of a secular universal mind."
Earlier in his introductory speech, the Counsellor (Political) of the High Commission, Mr. Bidosh Chandra, touched upon political vision of Bangabandhu, the founding father's 100th Birth Anniversary, Golden Jubilee of Independence of Bangladesh, recent socio-economic development, and possible avenues of cooperation between Bangladesh and Nigeria in the field of education.
Focusing on Bangladesh's education sector, Bidosh stated that Bangladesh has made remarkable progress in providing education to its citizens.
He urged the NOUN authorities for collaboration in the field of education, expressing hope that NOUN and Bangladesh Open University may mutually benefit from the experience, expertise and capabilities of the two institutions.
The Registrar, Mr. Felix Edoka, represented by Director Human Resources, Mr John Ubaji, in a vote of thanks, appreciated the envoy for giving NOUN the opportunity to host the seminar.
"We have learnt so much about Bangladesh. We thank you for placing a high premium on the issue of collaboration with NOUN, Bangladesh High Commission and Open University of Bangledesh, which is of high interest to us,'' he said.
Click on the link to watch on YouTube: https://youtu.be/ylq_RcRy9Ss
Log in to post comments
202 views