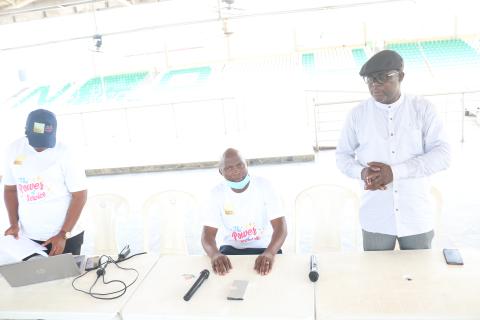 In yet another interactive session with the staff of the National Open University of Nigeria (NOUN), another firm, Premium Pension Limited has taken the centre stage, where it discussed pressing pensions issues, mentioned new updates and cleared the air on raised up questions.
Speaking at the session, the representative of the firm, Mr. Afeez Adeoye, disclosed that the National Pension Commission (PenCom) has a new policy where contributors can transfer from one PFA to another.
Adeoye said the policy, called the transfer window, has commenced on the 16th of November, 2020.
He added that a lot of contributors have been seen migrating from one PFA to another since the transfer window inception and contributors will still have the freedom to migrate again if the PFA's performance is not satisfactory.
While answering some questions, the representative said contributors who had to retire before the age of 50 due to accidents, sickness or situations beyond their control, are entitled to their pensions like any other voluntary retiree.
"The payment method for them is also the same according to the PenCom requirements. A monthly payment until death or 50% of your entire contribution at once.
"Aside from involuntary retirement, a contributor cannot have access to their full pension according to PenCom requirements," he emphasised.
Adeoye encouraged staff to also participate in the Additional Voluntary Contribution (AVC) as it adds more to their regular contributions. "You could also withdraw 25% of your AVC without any conditions."
He urged staff to pay no ears to rumours making the around that money was being borrowed from the pension funds, stressing that he had received so many calls from contributors asking if it was true." This is something that can never happen so put your mind at rest."
Earlier in his welcome address, Chief Insurance Officer of the university, Mr. Awoyomi Paul Ebony, thanked the firm for taking out time to come and enlighten the staff, saying that this was the fourth in the series of such gatherings, which underlined their importance.
Ebony enjoined staff to take these sessions seriously and feel free to ask questions on issues they were not clear about as that forms the purpose of the interactive session.
"This session is important for all of us because there are certain things we do not have answers, too," he stated.
Log in to post comments
359 views