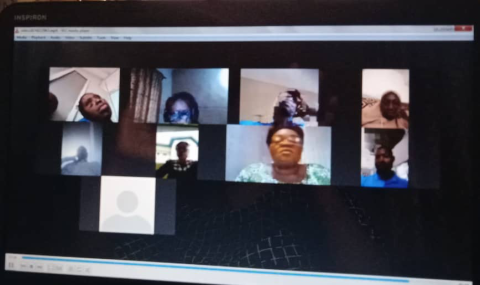 The South-east Incubation Zone of the Directorate of  Entrepreneurship and General Studies (DE&GS), National Open University of Nigeria (NOUN), has held a sensitization programme aimed at exposing students on the rudiments of Business Creation & Growth (GST 302).

According to the coordinator, Dr. Loveth Ekwueme, the exercise held virtually, was meant to intimate students on what GST 302 is all about and the nitty-gritty areas required of them to know in preparation for the presentation of their business plans with the sole aim of coming out successfully.

Ekwueme explained that the centre has designated four out of the seventeen United Nation's Sustainable Development Goals (SDGs), which are: alleviate poverty, zero hunger, good health & well-being as well as quality education.
She said the thematic areas of focus are: Agri-preneur, Bio-technology, Green Education, Information and Communication Technology and Integrated Science Technology Engineering Mathematics (ISTEM), stressing that students are required to link their business plan proposals in relation with the thematic and SDGs.
The coordination told the participants that linking the two aspects will help bring out their creative and innovative ideas.

While the course is a pre-requisite for graduation, Ekwueme also said that it is tailored to equip and prepare students that upon graduation, they will become employers of labour rather than seekers of White-Collar-Job, hence the need for diligence.

The students of Awka, Opi and Abakaliki Study Centres first participated on the online exercise, followed by Enugu, Owerri and Awgu Study Centres before the last batch, consisting of Umuahia, Enugu and Nigeria  Special Correctional (Umuahia Study Centres. 

The 3-day event, which began on Monday 27th - Wednesday 29th, September, 2021, climaxed with questions and answers, while the attendance was statistically significant.
Log in to post comments
102 views