By Mba Ude Ude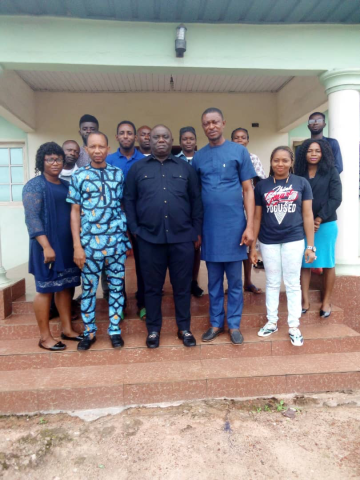 The Deputy Vice-Chancellor (Academic), Prof. Uduma Oji Uduma, has described the administration and conduct of the ongoing 2022_1 Pen-On-Paper (POP) examination as satisfactorily.

He made this remark while monitoring the PoP examination at Asaga-Ohafia Community Study Centre, Abia State.

According to Uduma, the centre has come to stay occasioned by the increased enrollment of students at centre, stressing that  the students maintained decorum while taking the  examination.

While showering encomiums to the centre director, Dr Nkata U. Kalu, for his leadership exemplary style, Uduma  expressed satisfaction on the serenity and neatness of the environment.

The DVC also acknowledged the good working relationship existing among the centre's  staff, even as they worked assiduously of ensuring a peaceful examination.
Log in to post comments
114 views