By Joel Nkanta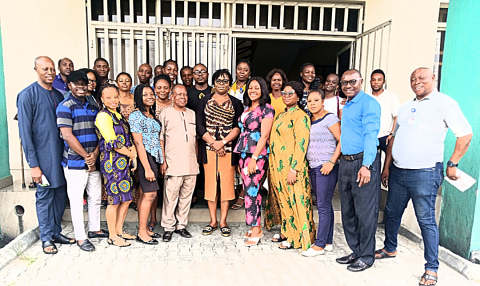 The Director, Port Harcourt Study Centre, National Open University of Nigeria (NOUN), Dr. Nnenna Nancy Chukwuma, has applauded the dedication and hard work of the staff of her centre.
Chukwuma gave the commendation at a meeting held on Friday, March 4, 2022, at the centre to appraise the performance of the staff of the centre.
The meeting also marked the formal send off of Mr. Abdulazeez Bankole, the principal confidential secretary, who is retiring from the services of NOUN, having attained the statutory age of 65.
The director, who said she was apprehensive about the performance of the staff of the centre when she assumed duties at the centre, said she was highly impressed with the performance of every member of staff, from the environmental attendants to the top brass of the personnel.
Chukwuma, while announcing to her staff the retirement of Mr. Abdulazeez Bankole, her principal confidential secretary, eulogised him as one of the most hard-working and efficient secretaries she has worked with yet in the system.
"Mr. Bankole is a man who has always made my work very easy ever since I came to this centre. He knows what to do and how to do it at any given time. I feel very sad that he is leaving us because he has reached his retirement age. I wish there was anything I could do to make him stay on, but actually there is nothing I can do. I personally will miss him very much, and I pray that he excels in all that he is going to do in his private endeavour," she said.
Several other members of staff, including the Regional Media Officer, South-south, Mr. Joel Nkanta, the Chief Counselor, Mr. Kunle Jelili Amusan, and the Senior Assistant Registrar, Mrs. Mary Arit Bassey, also paid glowing tributes to Bankole, who was also presented with a souvenir by centre director.
Bankole, in response, said that the event was, for him, a sad and happy one.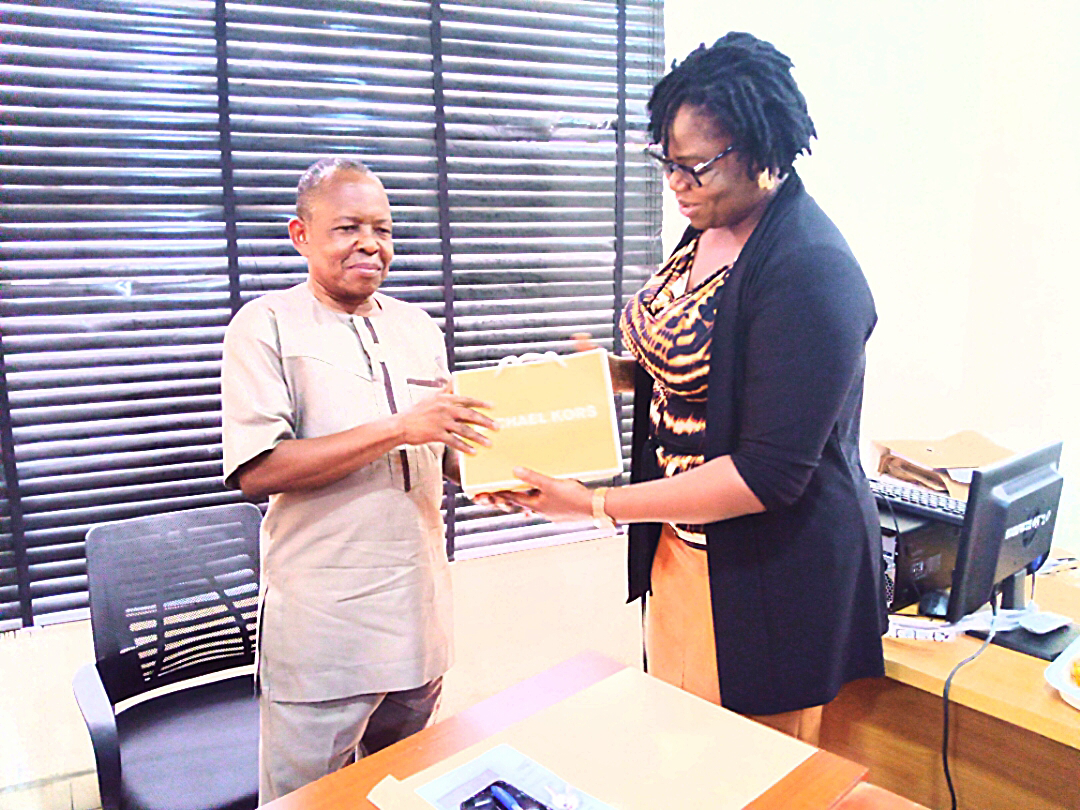 "This event, for me, is a sad and happy one. It is sad because I'm leaving a very warm family here; it is also a happy experience because I'm going into a new life out there. I'm not going to die, no, not now. I'm going there to start a new life away from what I had been doing at NOUN," he said.
He urged staff of the centre to keep up the family-like relations with one another and to sustain the high level cooperation they have always given the centre director, in order to make Port Harcourt Study Centre one of the best in the country.
Log in to post comments
248 views