By IJAPARI BEN-HIRKI & EMMANUELLA ALIOBU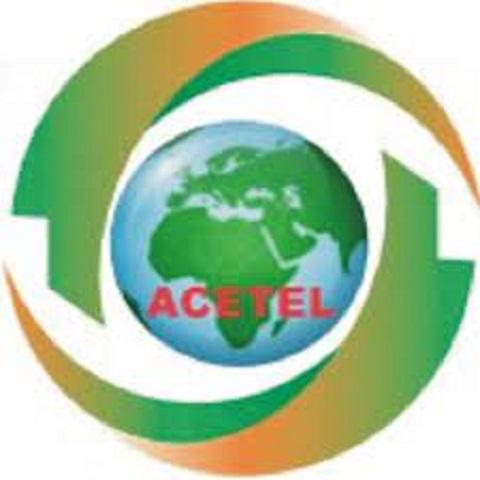 Ever since its establishment in February, 2019, the Africa Centre of Excellence on Technology Enhanced Learning (ACETEL) of the National Open University of Nigeria (NOUN) has steadily been making waves tailored towards attaining its set goals. On this, ACETEL has never looked back more than two years since its coming.
A World Bank-assisted project and supported by the Association of African Universities and the National Universities Commission (NUC), the centre focuses on development of the human capacity and research in digital solutions that will lead to the utilisation of technology for education and its deployment to other sectors.
It hopes to bridge the technology knowledge gap by building capacity in Information Communication Technologies (ICTs), cyber security and digital policies in order to achieve high levels of digital development on the African continent.
ACETEL, domiciled at the headquarters of NOUN in Jabi, Abuja, has since commenced its MSc programmes in Artificial Intelligence, Cyber Security and Management Information Systems.
Its students not only come from Nigeria but also other countries. Part of its programme focus is the internship training at relevant agencies for hands-on experiences.
To put it in proper perspective, the concept of internship for students all over the world is centred on having a first-hand experience on what their occupations will be like outside the four walls of university. In most cases, undergoing internship helps in bringing out the best in students and enables them to become professionals in their fields.
ACETEL team, led by its director, Prof. Jokthan during the inspection of facilities at NITDA, recently
ACETEL, which came about as the universities' response to the World Bank and the NUC request for universities to indicate interest by sending proposals to bid for an African Centre of Excellence (ACE), has birthed the acceptance of internship placement of ACETEL students for a minimum period of one month and maximum of three months.   
The pioneer director of the centre, Prof. Grace Jokthan, explains: "NOUN ACETEL offers a world-class intellectual experience, unparalleled access and diversity, opportunities for internships, learning visits, student exchange, conferences and workshops, research, scholarships, among others, and students will graduate as at when due."  
There are no better agencies for this internship than the National Information Technology Development Agency (NITDA) and the National Centre for Artificial Intelligence and Robotics (NCAIR). NITDA is one of the incipient partnering agencies of ACETEL. During the launch of the ACETEL, then Director-General of NITDA, Dr. Isa Ali Ibrahim Pantami, was at the ceremony held at the NOUN headquarters in Abuja.
Instructively, the leadership of the university, under the then Vice-Chancellor, Prof. Abdalla Uba Adamu, alongside Prof. Jokthan and others, had visited NITDA director-general, where details of the partnership were discussed.                                    
It is therefore an excellent initiative that recently ACETEL visited the agency for the inspection exercise in preparation for the commencement of the internship. This is often not common as most times things are done haphazardly in this part of the world. Most times, especially in Nigeria, interns serve as messengers to staff of organisations and end up learning next to nothing about their fields. This is a step in the right direction as the ACETEL team is making sure that the right facilities are on ground for the students to be able to learn and be practical in their field.
There couldn't be a better organisation in Nigeria that ACETEL would partner with than NITDA, as they are responsible for implementing the National Digital Economy Policy for a digital Nigeria. Their mandate is to create an outline for the forecasting, studying, progress, correction, application, coordination, monitoring, evaluation and regulation of information technology practices in Nigeria. This, in itself, will enable the interns to develop digital literacy and skills, build solid infrastructures, upgrade software infrastructures and have vast knowledge on emerging technologies and indigenous content development, as well as know how to implement them. 
With the help of the National Centre for Artificial Intelligence and Robotics (NCAIR), which is a branch of NITDA, created to promote research and development on emerging technologies and their practical application in areas of Nigeria's national interest, the interns would be able to become innovation-driven entrepreneurs who would most likely be able to create working robots as we are yet to see.
The internship programme, which is currently only for M.Sc students cutting across Artificial Intelligence, Cyber Security and Management Information System, is timely and strategic, especially with the current situation of insecurity in the country.
Be that as it may, one will expect that the internship programme should also be extended to other degree holders and not just to postgraduate students, as this will create an alumnus of NOUN would be proud of and also increase the number of professionals in the country. 
Certainly, the efforts put by Prof. Jokthan towards spearheading this initiative and seeing the importance of inspecting the facilities deserves commendation as this has laid bare the existing infrastructure and the resources available at NITDA. This has also exposed the potentials available due to their partnership.
This maiden internship for NOUN postgraduate students is encouraging and should be consistent as this will bring about transforming the Nigerian Digital Economy in line with the National Digital Economy Policy and Strategy (NDEPS) and create more job opportunities, which will bring about national development.
Ben-Hirki and Aliobu are staffers of the Directorate of Media and Publicity, National Open University of Nigeria (NOUN), Abuja
Log in to post comments
108 views