Adebiyi Adebimpe Oluwasheyi & Akintayo Ariyo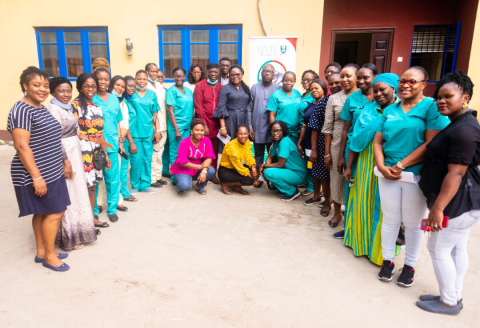 The Apapa Study Centre of the National Open University of Nigeria (NOUN) has organised a 2-day medical sensitisation programme for the people of Ebute Meta and its environs.
The event, which was in conjunction with the Lagos Mainland Local Government Area, Ebute-Meta, was held on Wednesday 9 and Thursday 10  February, 2022.

This was in line with NOUN's growth and expansion mandate and was also the first official sensitisation programme organised by the centre.
On the first day, staff members rallied around the Lagos Mainland Local Government Area, Ebute-Meta distributing advocacy and medical awareness flyers.

Director of the centre, Dr. Mrs. Ofe I. Inua explained how the centre was able to make the best out of a seemingly difficult situation after they were asked to vacate the Navy Building in Apapa for safety reasons.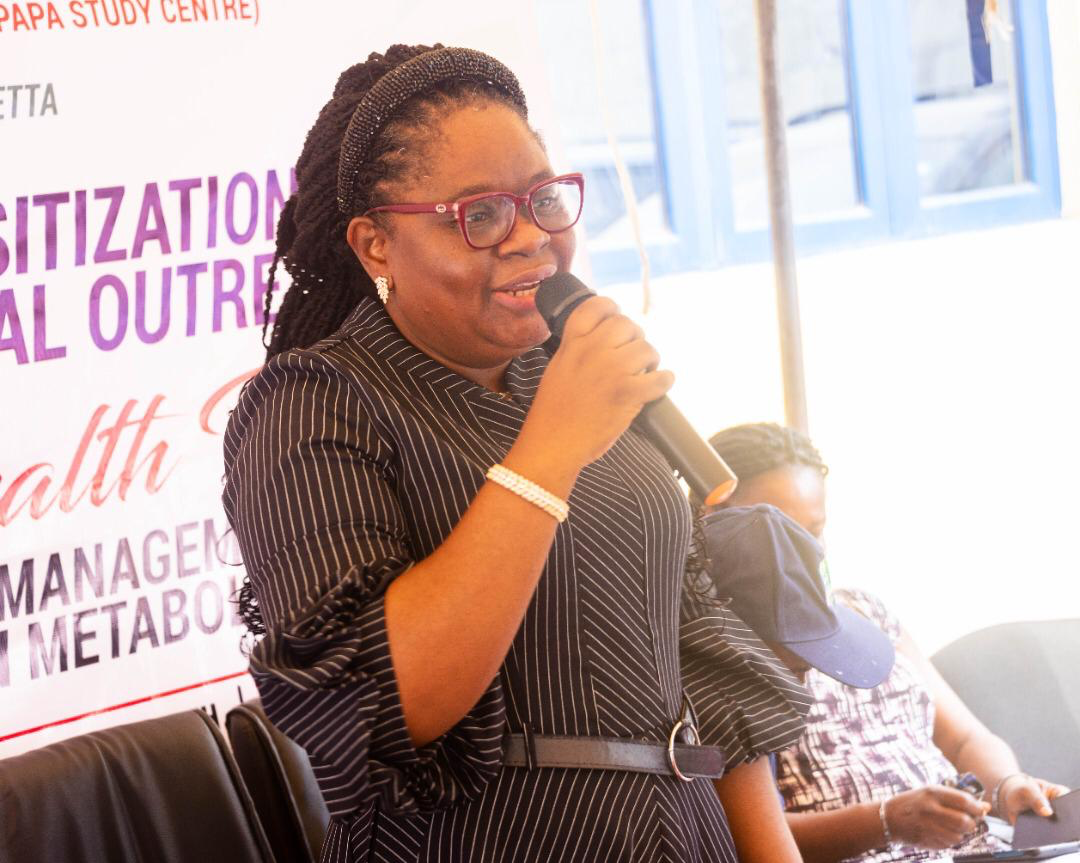 PIX: Apapa Study Centre Director,Dr. Mrs. Ofe I. Inua 
She said the relocation had taken a huge toll on the students due to the distance from Apapa to Victoria Island where the centre is now situated.

In making sure that the students are not affected by the move, the centre was able to secure a temporary office inside the Lagos Mainland Local Government Primary School, Ebute-Metta, which now serves as a liaison office, Inua stated.
The centre, according to the director, was able to achieve that through the assistance of the local government's Chairperson, Hon. Mrs. Omolara Essien.

Meanwhile, the Council-Manager, Mr. Segun Ajaguna,expressed his delight towards the new relationship between NOUN and the Lagos Mainland Local Government."This is of great benefit to the people of the community." 
Ajaguna also said the location of the liaison office has encouraged quite a number of the local government staff to register and kick-start or continue their academic journeys with NOUN.

On the second day, the medical outreach commenced with a talk to educate the general public on nutrition with the theme: "Dietary Management and Common Metabolic Disorder" at the centre's liaison office, Ebute-metta, Lagos.

Nurses from the local government were on hand to administer Covid-19 vaccines, and students from the department of nursing of the university who organised the event were also in attendance.

It should be noted that the admission processes, enquiries and other student-related issues are being handled at the new liaison office for the convenience of students who find it difficult to make it down to the centre in Victoria Island.
Log in to post comments
207 views