Tope Oyewole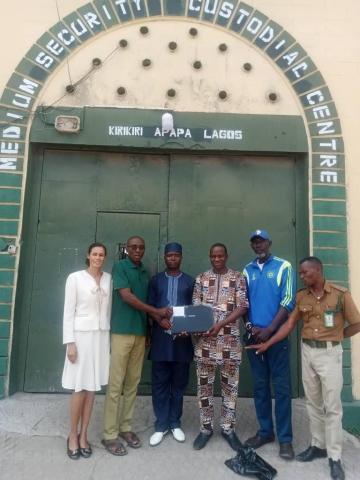 A Non-governmental organization (NGO), Cottage of Hope (COH), Empowerment and Rehabilitation Centre, has donated a new Laptop to the National Open University of Nigeria (NOUN) Special Study Centre, Maximum-Security Custodian Correctional Centre, Kirikiri, Lagos, to support students' educational activities.

The NGO also facilitated the donation of 20-reams of A4 paper by ex-inmate of the correctional centre.

NOUN News gathered that the donation of the Samsung Laptop by Chief Oladiran Alabi was facilitated by   
Mrs. Sabina Bond and other members of the group.

Bond, while donating the items, stated how she had been in support of the reformation of correctional custodian inmates for a better society since 2012 when she walked into the centre.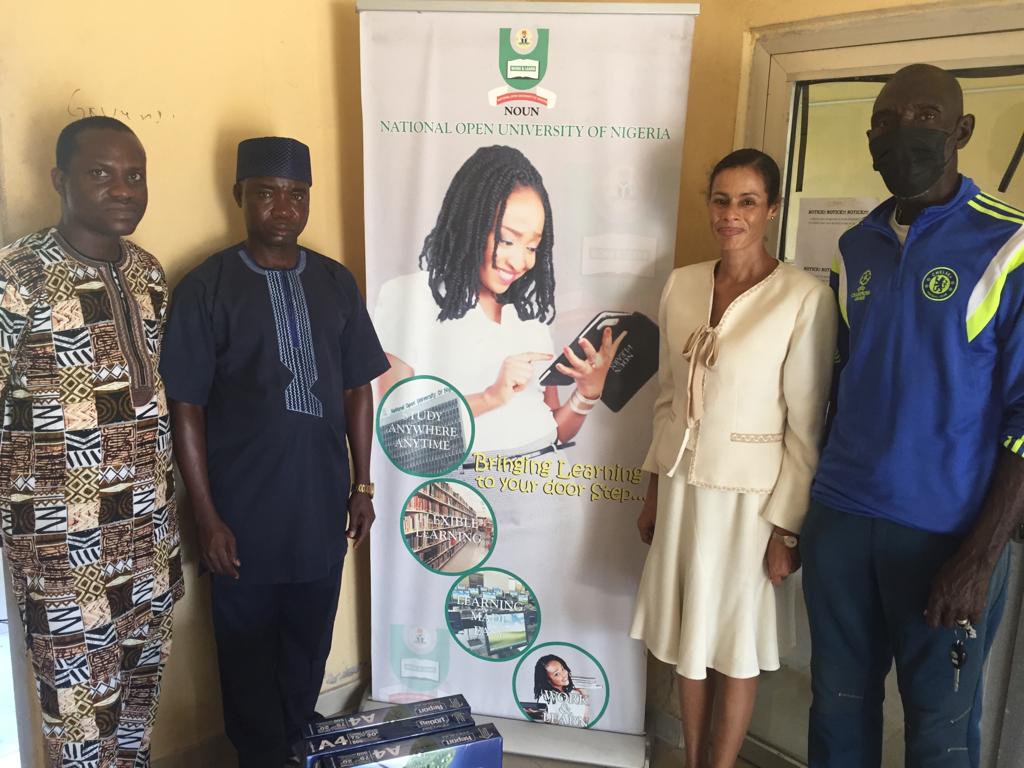 She also talked about helping the inmates through her work as a professional councilor.

"I do trauma counseling and I would like to offer my counseling services to the inmates who have been traumatised," she said.

The Coordinator of the Correctional Custodian Centre, Kirikiri, for Mushin Study Centre, Mr. Agboola Sunday, appreciated the team for the visit and gift items.

Agboola also promised that the NOUN management will be briefed fully of the NGO's  immense support to the inmates.

The Superintendent of Correction Study Centre, Isaiah Adeyeye, in his remark, lauded the NGO for their kind gesture towards the inmates.

He encouraged other charity organisations to also emulate and support those serving time in correctional centres, showing love and helping them become better people when they rejoin soceity.
Log in to post comments
111 views