By Inuwa Hamza Yunusa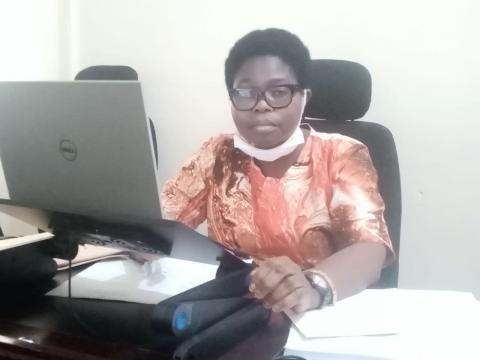 The Coordinator of the Kaduna Conference Marking Centre, Professor Juliet Inegbedion, on Thursday said the centre has successfully concluded its exercise.
The centre, comprising of twenty (20) study centres, had received fifty-four thousand (54,000) scripts from all the centres under it, she said in an interview with the NOUN News correspondent.
Before the commencement of the exercise a fortnight ago, the coordinator started with a briefing to the markers as well the examiners, with the central message of quality assurance.
Inegbedion, who is the Director of Entrepreneurship and General Studies Directorate, stated that despite the huge success recorded, it still faced some little impediments she described as markers' draught in some programmes.
She listed Mass Communication and Nursing Science as some of the affected courses, which was addressed just two days of the commencement of the marking.
The coordinator, however, disclosed that some markers had called for an improvement on the marking fee per script.
She commended the effort of the Kaduna Study Centre Director, Dr. Aminu Umar, for providing all the necessary facilities as well as the hospitality he rendered for ensuring a perfect exercise.
Furthermore, Inegbedion acknowledged the cordial relationship with the staff of the Directorate of Examination and Assessment and those of the Directorate of Management Information System for their technical support throughout the exercise.
She thanked the university management who saddled her with the responsibility and the opportunity to participate in the exercise and also by providing enabling environment.
The scripts have since been transported to the headquarters for safe keeping in the custody, added the Coordinator.
Log in to post comments
64 views