By Sunday Adama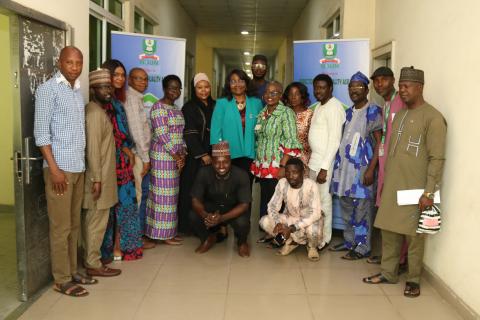 Sequel to her indelible marks in the Directorate of Quality Assurance of the National Open University of Nigeria (NOUN), the members of staff of the Directorate have organised a send-off programme to celebrate Prof. Mercy Ogunsola-Bandele's achievements as the pioneer director of the Directorate.
The event took place on Friday, 18th November, 2022 at Quality Assurance conference room of the University 's headquarters, Jabi Abuja.
In her opening remark, the newly appointed director of QA as well as the organiser of the event, Prof. Juliet O. Inegbedion said that Ogunsola-Bandele deserves an honour for her contributions to the growth and development of the Directorate.
"I want to say, at least,  from the handover note I got, excellent work was done. And for such a beautiful work that has been done and for such a person, we feel we should give her an honour. She deserves a great honour and we want to thank her for giving us the opportunity to organise this event in her honour", Prof. Inegbedion stated.
While thanking the Directorate for organising the event in her honour, the outgoing director of Quality Assurance as well as honouree, Prof. Mercy Ogunsola-Bandele said: "it's what you leave behind that matters. It is not yourself; we have to put ourselves by the side. What are you putting into the system? That's what matters the most".
"So I thank you all for all you have said. Please, in whatever you are doing, don't relent in putting God first in your life. I know if we put God first, He will carry us through", Prof. Ogunsola-Bandele stated this after her renditions titled: "Ask the Lord, He will Carry you through".
 Speaking further, the excited Ogunsola-Bandele thanked the management for appointing Prof. Juliet O. Inegbedion as the director, Directorate of Quality Assurance adding that Inegbedion is equal to the task.
"I thank God that the VC selectively selected Prof. Juliet O. Inegbedion. In fact, when I saw it, I was glad indeed. I said this is the person who will really push that directorate forth, who will really go ahead and do the real work. She make sure everything moves. Oh! I thank God for that choice because you will now see more qualities in that Quality Assurance", she said.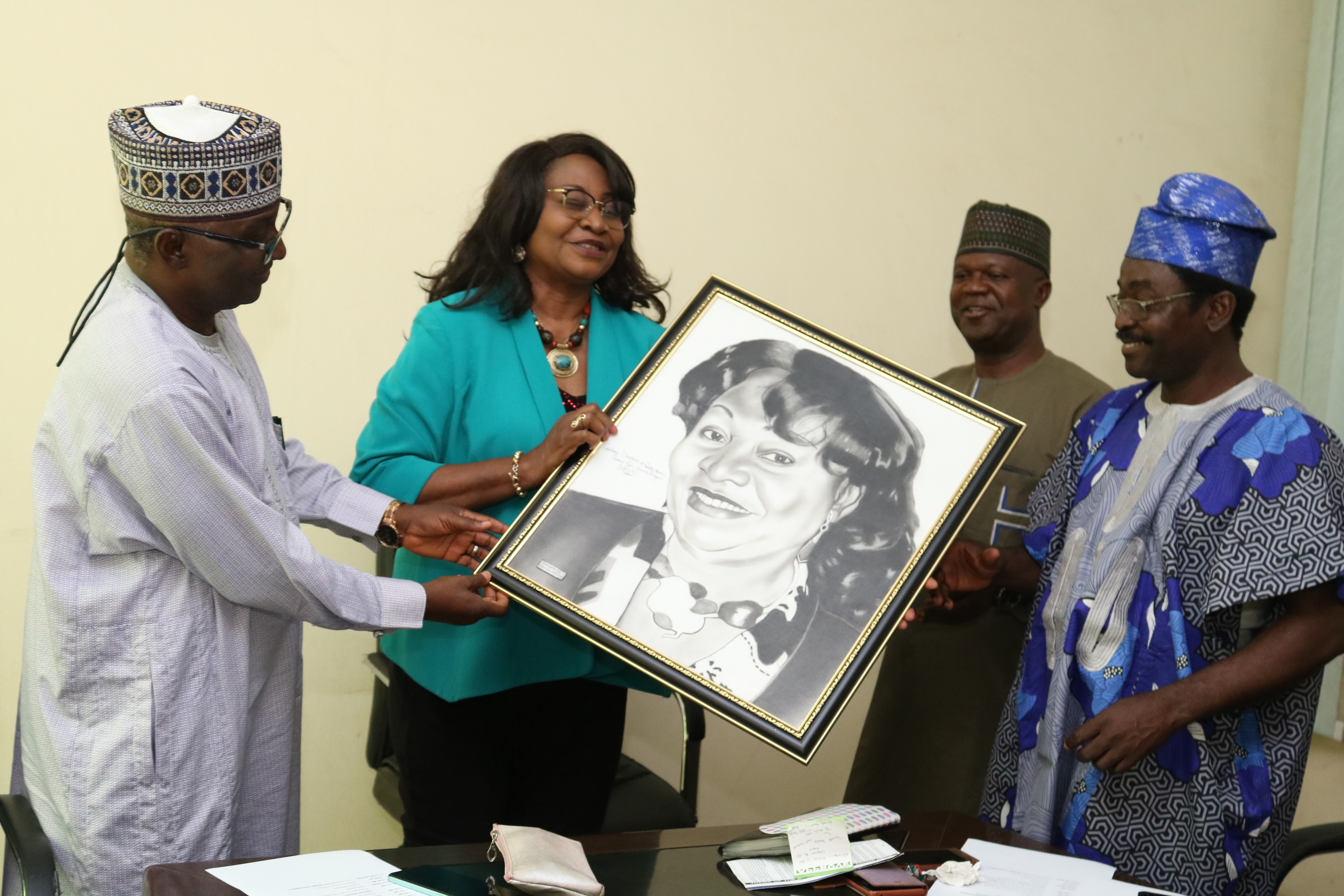 Meanwhile, the Registrar of the University, Oladipo Ajayi, represented by Opeyemi Ajala, while commending Prof. Ogunsola-Bandele for her achievements in the office wished her the best in her new office.
The honouree, Prof. Mercy Ogunsola-Bandele joined the service of NOUN as an Associate Professor in 2002 to 2006 where she served in various capacities and moved to Adamawa State University, Mubi. While in Adamawa State University, she worked as an Adjunct in NOUN from 2014 to  2016.
 In 2017, she returned to  NOUN  where she has been serving the instituation in various capacities such as Director, Ibadan Study Centre (2017 -2021), Pioneer Director, Directorate of Quality Assurance  (2021 – 2022) and Consultant to UNESCO, WHO, NUC and COL.
The former Dean,  Faculty of Education (2004-2006), who  is now back to her mother faculty, the Faculty of Education, is at present the representative of NOUN at ICDE.
The highlight of the event was the presentation of gift to the honouree and good messages from well-wishers.
Among whom were: The Dean, School of Postgraduate Studies, Prof. Chiedu Mafiana, the Dean Faculty of Education(FOE) Prof. Bamikole Ogunleye , the former Dean, Faculty of Education, Prof. U.S.A Osuji, Director of RETRIDOL, Prof. Christine Ofulue.
Others were: Ag. Director, Directorate of Entrepreneurship & General Studies (DE&GS), Dr. Awolumate Samuel, Head, Department of Science Education, Dr. Marcellinus Anaekwe, Director, DPDW&S, ARC. Sadiq O. Shuaib, members of staff of Directorate of Quality Assurance, among others.
Log in to post comments
144 views