Murtala Usman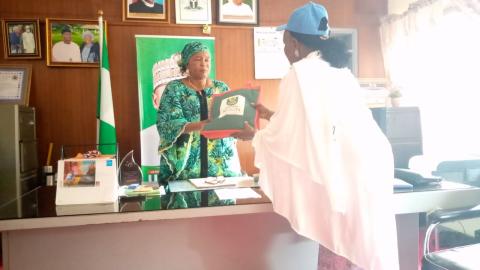 The Commissioner of Education, Adamawa State, Honourable Welbina Jackson, has expressed the ministry's readiness to partner Yola Study Centre of National Open University of Nigeria (NOUN), towards enrolling the state civil servants into the university.
Jackson stated this when she received the director of the study centre, Mrs. Tiling Marling Yelyel, who led a team of staff on an advocacy visit.
The commissioner thanked them for choosing the ministry of education for the visit and pledged to amplify the gospel of ODL mode of learning in his ministry.
She also appreciated the NOUN team for their resilience and support for the people of Adamawa State, and urged the director to continue with her good work in propagating the institution in the state.
The commissioner, therefore, assured the director that the ministry will collaborate with NOUN to bring education to the door-steps of state's civil servants,especially those in her ministry and its agencies.
The commissioner also promised to send a memo to His Excellency, the Governor of Adamawa State, Ahmadu Fintiri, to solicit for both moral and material supports.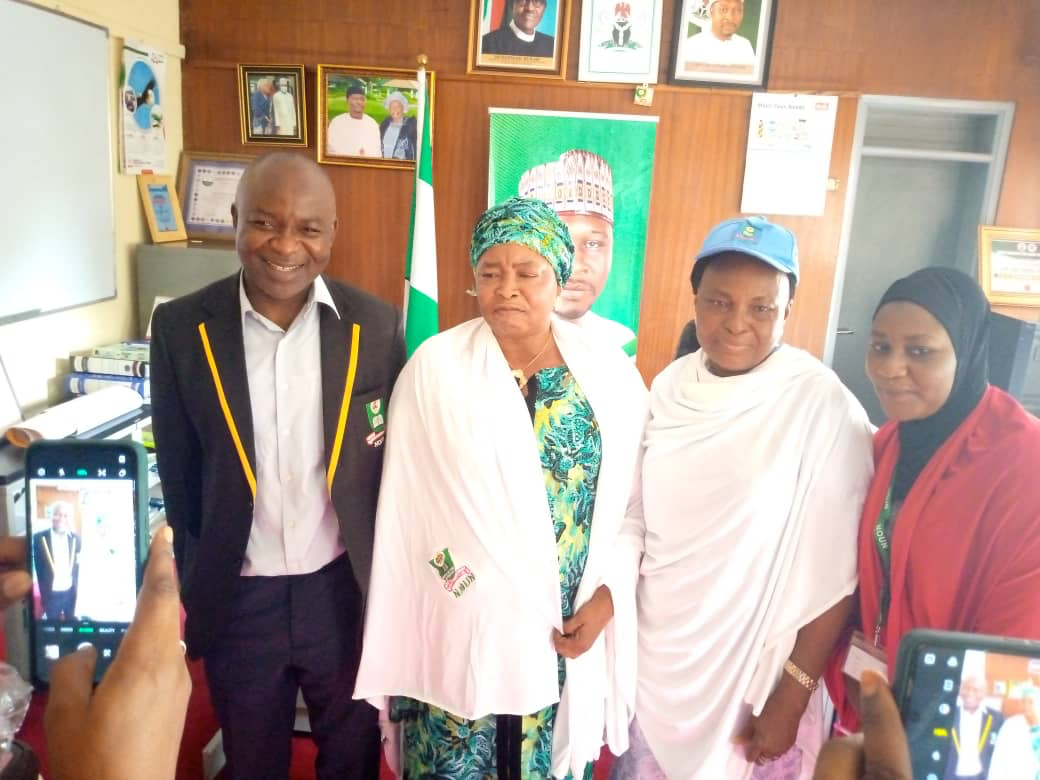 Earlier, the director informed the commissioner that the visit was purely to seek for partnership with the state government through the ministry for the enrollment of civil servants into the university.
Yelyel, who gave a brief history of NOUN, its vision, credibility and the advantages it has over conventional institutions, emphasised that the university remains the only institution capable of admitting thousands of students irrespective of age, location or gender as opposed to conventional ones with limited enrollment capacities.
She said with education, staff's operation and activities would be enhanced when enrolled in NOUN, adding that the university has become a catalyst of increasing human potentials in Nigeria through the operation of ODL.
The director, who reiterated the flexibility and affordability of NOUN as an ODL institution driven by technology-mediated learning process, described the advocacy visit as part of the efforts to increase students enrollment.
After enumerating the benefits of keying-in to NOUN programmes, the visitor opined that the proposal was NOUN's modest contribution to the growth and development of civil servants in the state.
Log in to post comments
100 views