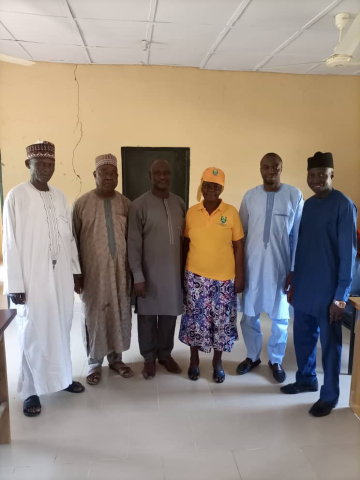 The Director, Gulak Community Study Centre of the National Open University of Nigeria (NOUN), Mrs. Margaret Yamtu, has appealed to facilitators at the centre to ensure due-diligence and professionalism in handling the projects of students.

Yamtu made the appeal during a meeting held with facilitators in Mubi, Adamawa State.

The director emphasised on the zero tolerance to extortion of students by any facilitator, which has been the known stand of NOUN.

She drew their attention to plagiarism, which some students engage in, as well as the inability to meet up with the deadline as some of the issues that must be examined by the facilitators.

Yamtu, however, appreciated them for their relentless efforts in ensuring the smooth running of studies at the centre, especially in respect to supervision of students' projects, teaching practice and practicum.

While reacting to some of the issues raised, the facilitators also expressed concern about the weakness of the students to research their topics.

They attributed this to the weak foundation in research methodologies.

The facilitators, on their part, made observation that NOUN should make it a policy that every student must attend physical lectures on Research Methodology to develop their research skills on how to go about their Thesis/project.

 
Log in to post comments
78 views