By Joel Nkanta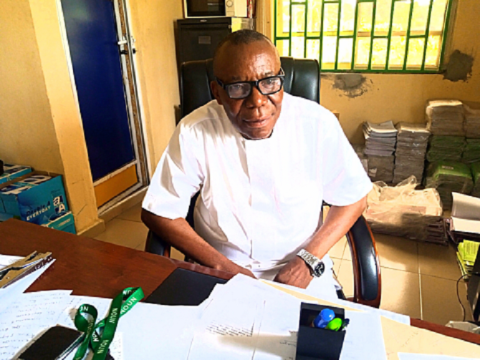 The management of Yenagoa Study Centre, National Open University of Nigeria (NOUN), Yenagoa, Bayelsa State, has voiced a Save-Our-Soul appeal to the management of the university, specifically the vice-chancellor, Prof. Olufemi Peters, to come to the aid of the centre which is badly hit by the flood disaster ravaging the coastal South-south state.

In a chat with _NOUN News_ on Thursday, November 3, 2022, the director of the centre, Prof. Clifford Moses Amini, said that the situation of things at Yenagoa Study Centre was getting out of hand as a result of the flooding.

"The atmosphere at the centre, in particular, and Bayelsa State, in general, to say the least is very tense," he said.

Amini went ahead to explain that a litre of the premium motor spirit (PMS) generally referred to as petrol sells at N800 and the centre has no choice but to buy at that prohibitive rate because of the ongoing exams.

Elaborating that the prices of things in Yenagoa have become unimaginably skyrocketed, the centre director lamented that his centre has completely run out of cash as even whatever little IGR was available has been totally eaten up in the face of the current crisis, which he likened to a civil war situation.

Amini said it has become imperative for him to cry out and seek the intervention of the vice-chancellor in order not to get the activities and programmes of the university at the centre truncated.

He, however, affirmed that the 2022_2 Pen-on-Paper examinations were going on smoothly.

It would be recalled that Bayelsa State is one of the states worst hit by the flood that has become a national disaster.

Houses have been completely submerged and owners evacuated, corpses have been dug out of graves at cemeteries, while many persons have been reportedly drowned.
Log in to post comments
140 views