By Sunday Adama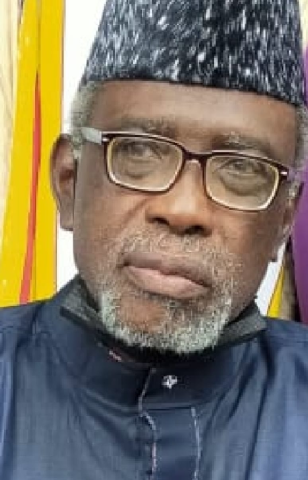 Despite the numerous benefits inherent in globalisation and migration, a Professor of Economics at Veritas University, Abuja, Michael Kwanashie, has pointed out that globalisation and migration are skewed against the developing countries as the two phenomenon continue to squarely favour the developed countries.
Prof. Kwanashie stated this on Wednesday,  August 24, 2022 while  presenting a paper at virtual seminar organised by the Centre of Excellence in Migration and Global Studies (CEMGS), National Open University of Nigeria (NOUN), Abuja.
Speaking on the topic: "The Political Economy of Globalization–Migration  Nexus," Kwanashie said "globalization has transformed the global economy by integrating national economies and increasing contacts between individuals in distant places. This has been an age long process which has grown in intensity never as has been experience in history.
"This perspective argues that current progress made by the world economy benefits the most technologically advanced countries, mainly the global North, at the expense of the global South, creating a gap in welfare that is widening with the growth of globalization.
"At the core of this approach is that global power relations dictate, to a large extent, the distribution of globalization's benefits. The result has been the marginalization of the dependent third world economies.
"This phenomenon is at the root of current migration challenges experienced around the world – weak and unstable marginal countries exporting legally and illegally surplus, unemployed labour to developed economies with its attendant risks and benefits."
Speaking further, the Professor of Economics said "globalization has created non-state power bases outside the control of any nation state but are protected by the Global North," adding that "these powerful interests have acquired the ability to influence global events and to interfere in local politics in weaker countries.
"Globalization causes migration and migration contributes to the intensification of socio-economic and political relations across borders.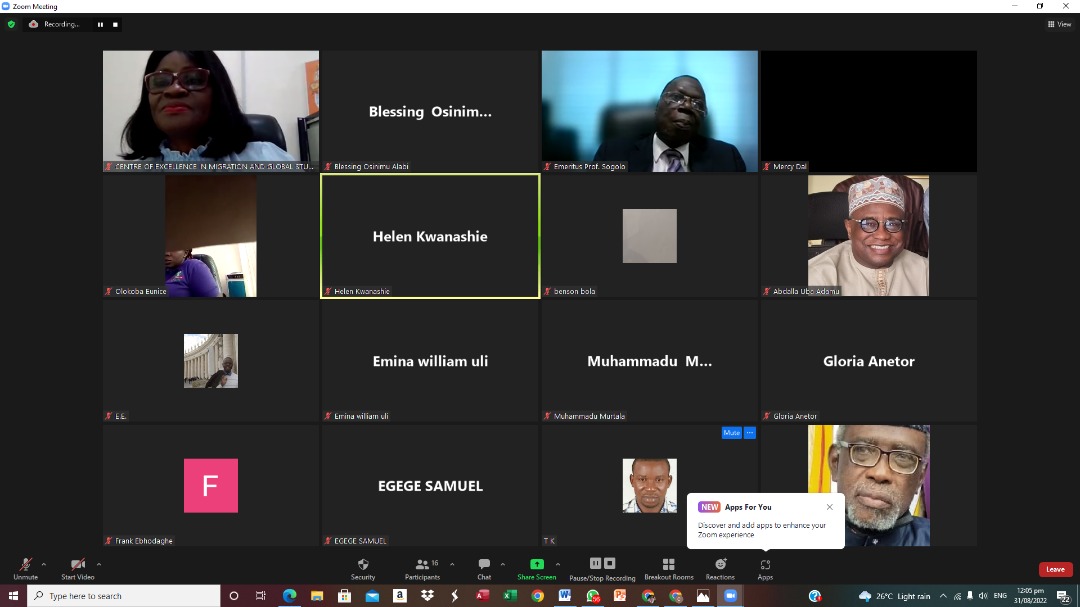 "Migrants move for several reasons, and their responses vary according to reasons for migrating. A migrant worker moves from one region to another, including crossing international borders, seeking a better life. This might be because of low wages in the present location, poor living conditions, and low job opportunities."
According to him, there is a "dark side" to the relationship between globalisation and international migration.
Kwanashie, a former President of Nigerian Economic Society, added that globalisation has emerged as a process ridden with contradictions, whose consequences increase social discrepancies and geographical marginalisation.
He added that the events unfolding daily about migration, as a result of the crisis at the border between various European countries, to the never-ending deaths in the Mediterranean, underline the 'dark side' of globalisation.
In her opening remarks, the Director, CEMGS, Dr. Gloria Anetor said the centre is "a fulcrum of evidence-based research about pressing and emerging migration and global challenges in Nigeria, Africa and the globe."
Established in February 2020 with a seed grant from Tertiary Education Trust Fund (TETFund), she said the centre has grown to be a hub with emphasis on field-based research that impacts policy formulation and execution for solutions to both internal and global migration.
"We focus on internal capacity building first and foremost, and stress Afrocentric-based methods in Arts, Humanities, Social Sciences, and Science. It is the first of its kind in Nigeria and an innovation with distinct concept, context, perspective and focus.
"As a research hub, the Centre is engaged in research about migrations and global studies, both internal and external; and its conceptualisation, contextualisation, and decolonisation are primarily for internal paradigm, dimension, and capacity development for field-based research and policy-oriented recommendations arising there from," the director said. 
Log in to post comments
62 views