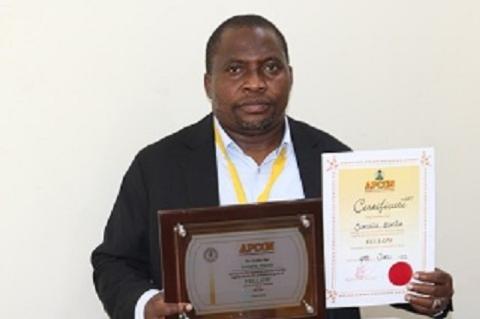 The immediate-past Dean of the School of Postgraduate Studies (SPS), National Open University of Nigeria (NOUN), Prof. Samila Mande, has been inducted as a Fellow of the Advertising Practitioners Council of Nigeria (APCON).

Mande, a professor of Marketing and Communication, was one of the inducted members elevated to the highest rank of the advertising professional body, at a ceremony held on Wednesday, 21 January, 2022 at the Radisson Blu Hotel, Ikeja, Lagos State.

The event was graced by distinguished personalities and industry players in the advertising sectors, which include the APCON Registrar/Chief Executive, DR. Olalekan Fadolapoi, amongst others.

Mande, in a chat with NOUN News shortly after the ceremony, expressed his sincere appreciation to APCON for the honour, adding that "I thank God I am one of those at the level not just at the level but at the fellowship level that is the pinnacle.''

Speaking on what NOUN stands to gain from his elevation, Mande, the first professor in the field of marketing and communication in NOUN, said "I became a professor in 2018 in NOUN, and the benefits the university will have from this elevation, first, the university can pride itself corporately that in NOUN we have a fellow of APCON.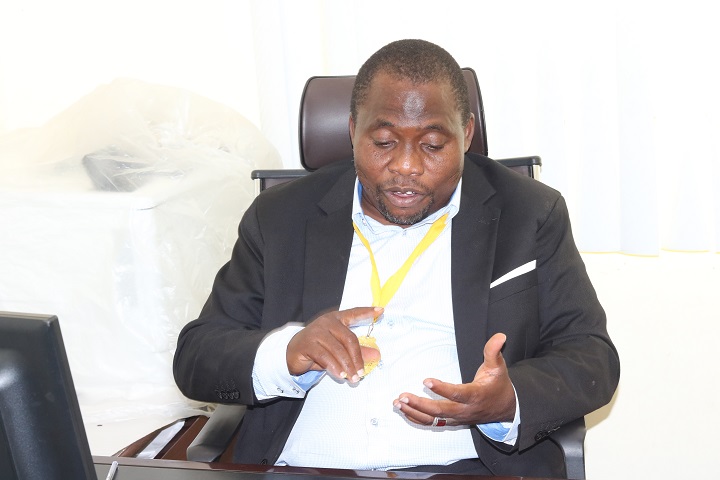 "Again, we run a programme not only in Mass Communication, I am also squarely in the Faculty of Management Sciences, where we have marketing programme and our BSc. Marketing Programme is one of the qualifications/criteria prescribed under the Act of who are to practise advertising on graduation.

"So what that means is that I, by my elevation, will try as much as possible to attract other departments of marketing in Nigeria as well as other institutions that have to do with marketing so that we will be organising exhibitions, having engagements, symposia with our department and in that environment we will be advancing the course and study of advertising in Nigeria."

He added that in the department of Mass Communication, "like I told you earlier, we are in the process of unbundling. Already, we have Broadcasting, as a programme, Film Study, as a programme etc. With this development, we will now kick-start the establishment of BSc. Advertising. I want to believe that once that happened, then we can now try to implement and practicalise this unbundling and have BSc. Advertising.

Asked on what is expected of the newly inducted fellows, the professor said ''for us as members of fellowship or forum of fellows, we are the eggheads of the profession. We are the body of advertising fellows. We are to promote and advance the practice of advertising in all its ramifications and we are to do this ethically, decently with high standards and to ensure that what is prescribed in the Act is what we follow to the latter. We are to advice and counsel; ensure that all that is needed to be done in advertising environment is done and catered for.''

While giving a brief background about being an academic and now at the zenith of professional ladder, he said being an academic person was what qualified him to be part of the council's education committee that midwifed the establishment of BSc. Advertising and BSc. Public Relations.
Log in to post comments
170 views