By Adebiyi Adebimpe O.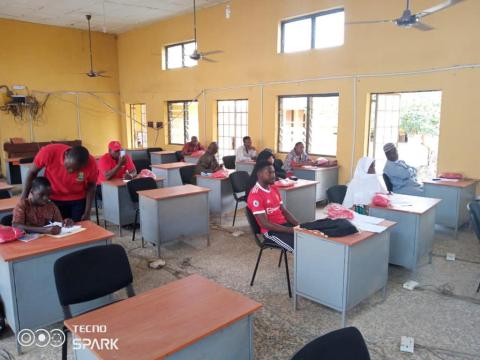 Iwo Community Study Center of the National Open University of Nigeria (NOUN), Osun State, has held a physical orientation programme for new students.

The orientation programme, held on Wednesday, 20th of October 2021, was geared towards acquainting the new intakes with the activities of the university and how to seamlessly go through their studies.

At the same time, the stuudents were briefed about semester, course and examination registration processes and also the formal examination rules and regulations to adhere to.

After the overview of academic expectations presented by the center Director, Dr. Olabamiji Oyebode, the new students were warmly welcomed into their various academic programmes.

The Principal Assistant Registrar (PAR), Mrs. Adeola Olukotun, Chief Accountant, Ayotunde Salako and other staff members were all in attendance.

 
Log in to post comments
144 views