By Inuwa Hamza Yunusa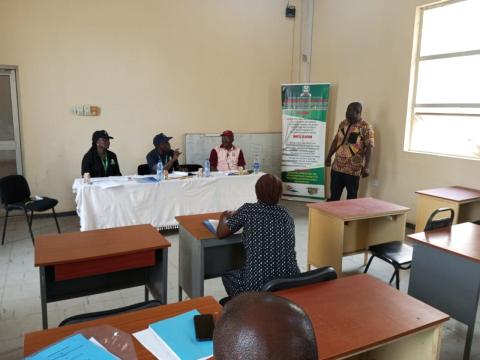 The Kaduna Study Centre has on April 13, 2020 held its Student's Industrial Work Experience Scheme (SIWES) defence.
The SIWES Desk Officer, Mrs. Jagila Bitiyong, in an interview with NOUN News, stated that the aim of the exercise was to bridge the existing gaps in skills acquisition.
"It is a compulsory programme for some students as requisite for the award of degrees by the university in some courses and programmes. 
"Subsequently, the Student Industrial Work Experience Scheme was birthed to implement that policy thrust of the Federal Government of Nigeria,"she said.
Bitiyong added that in spite of the challenges, SIWES has continued to contribute to the building of synergy between the theoretical, technical and allied skills availability to the economy, which are needed for the nation's industrial and economic development.
She further discussed that the National Open University of Nigeria is in the forefront of promoting the SIWES by producing the highest number of students every year. 
"The presentation has actually served as a means through which the university understood whether or not the students were able to learn something," said the Desk Officer. 
She said the presentation was a way of presentation of field experience and some of the challenges incurred by the students. 
The students were also to be good ambassadors of the university when so ever they found themselves in the field, added Bitiyong.
Log in to post comments
127 views