By Yetunde Verissimo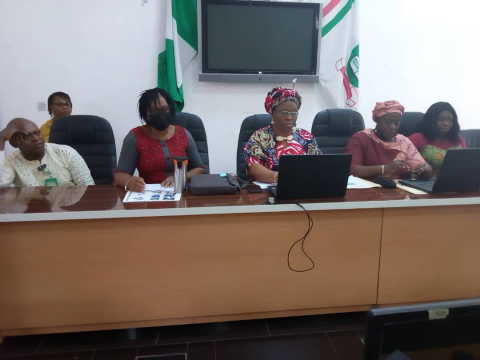 The Lagos Study Centre of the National Open University (NOUN) has held its orientation programme for new students of the centre.
The hybrid programme took place at the centre on Friday, 22nd of October, 2021 with students attending both physically and virtually via a popular online video conferencing platform - Zoom.

Director of the centre, Dr. Alero Akujobi, who welcomed the student to the university, urged them to intimate themselves with the heads of departments and principal officers in their respective faculties.

She added that there were various benefits of understanding their study centers, as it is the cradle of their connection to the university.

"You need to know who your Heads of Department, Bursary, and various principal officers in each study centre, " she said.

On the issue of examination, Akujobi explained that NOUN as an institution would not welcome examination malpractice of any kind, such as examination by proxy or use of microchips, adding that stiff punishment awaits those found guilty of such dishonourable practices.

The director informed the new intakes that there would not be any virtual examinations this semester and that they should work hard to make good grades.

Chief Counsellor at the centre, Mrs. Caroline Agbogidi, explained the requirements for graduation and the advantage of online facilitations to them.
She also advised the students to get close to the councellor's office for guidance while they are still students of the university.

Other staff members also gave advices to the students, as they shared tips on how to adjust properly to the NOUN community and also how to stay focused during their stay at the university.
Log in to post comments
48 views