By Sunday Adama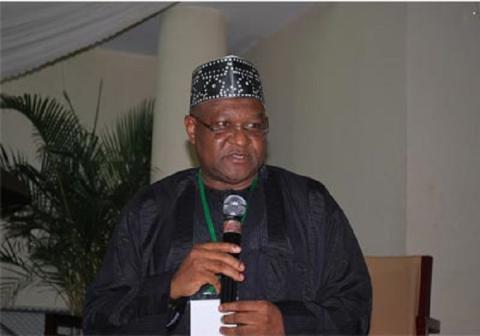 The Dean, School of Postgraduate Studies (SPGS) of the National Open University of Nigeria (NOUN), Prof. Chiedu Mafiana, has called on the postgraduate students of the university to work hard towards publishing scholarly articles in reputable local and international journals.
Mafiana stated this while delivering keynote address during a 2-day virtual and physical workshop organised by the Department of Religious Studies for its postgraduate students at the university headquarters, Jabi, Abuja.
The workshop with the theme: "Research Methods and Guidelines on Preparation for Postgraduate Examinations/Assessment," commenced on Tuesday, August  23 and ended the following day.
Speaking on the need to modernise advanced researches, Mafiana implored the students to work diligently and tirelessly towards ensuring that PG students carry out original dissertations in their various academic disciplines.
While commending the organisers of the workshop, the dean warned the students against plagiarism, illegal payments of fees to their supervisors/co-supervisors to aid their project reports, adding that they should aim higher in publishing scholarly articles in learned referred journal of reputable local and international universities.
On her part, the Dean, Faculty of Arts, Prof. Iyabode Nwabueze, while commending the Department of Religious Studies for training sound postgraduates needed for the labour markets, hailed advanced researches for their contributions to academic inquiries.
On the challenges facing the PG students, a communique was issued at the end of the workshop  to address the challenges.
According to the communique, a postgraduate student should be familiar with the study centre with regards to topic approval and assigning of supervisors,  getting in touch with the department so as to have access to course materials to aid their learning process, among other resolutions.
Questions from participants were entertained while the resource persons responded to them accordingly.
The workshop was attended by: the Dean,  School of Postgraduate Students (SPGS), Prof. Chiedu Mafiana, the Dean, Faculty of Arts, Prof. Iyabode Nwabueze, Director, Directorate of Academic Planning (DAP), Prof. Godwin Aper, Religious Studies Postgraduate Co-ordinator, Uzuma Dike, members of the Faculty of Arts and postgraduate students.
Other resource persons at the workshop were: Director, Directorate of Learning Content Management System (DLCMS), Dr. Adesina Adewale, Head of Department of Religious Studies (HOD), Dr. Michael Okoronkwo, Associate Prof. Miracle Ajah, Prof. Uche, Prof. Mustapha Adejoro, among others.
Log in to post comments
128 views