Tope Oyewole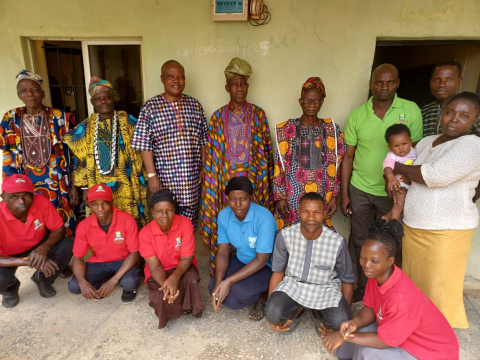 A powerful delegation from Oba Lukuman Fadipe Aranibiowo Owa Olakoso of Osun State has visited Otan-Ayegbaju Study Centre of the National Open University of Nigeria (NOUN) in the state.
Director of the centre, Mr. Agunbiade Bidemi A. F and staff welcomed the royal representatives, who came to prepare grounds for the proposed advocacy campaign to the community and other neighbouring areas within and outside the local government.
This followed an earlier invite to the director by the Oba where they discussed on ways the community can assist in spreading the gospel of NOUN in Atan-Ayegbaju.

It was based on the success of that meeting with the king, some chiefs from the palace, Chief J.O Dada Eesa Oyo, Chief S.B Adeleke Saloro, Chief A.O Olomo Risers and Chief J.A Adeniran Lejoka paid a visit to the centre.

The director took the royal representatives around the facility, explaining to them that NOUN operates with the highest educational standards and that Otan-Ayegabju Study Centre is fully equipped to cater for the academic needs of the people.

The chiefs were highly impressed as they lauded the management of NOUN for its efforts in bringing quality, accessible and affordable education to the rural areas.
Log in to post comments
137 views