By Debbie Nduba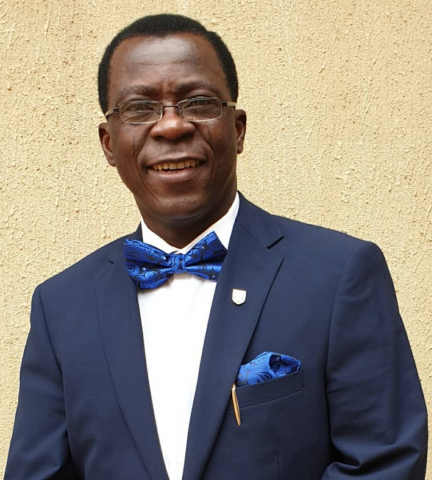 The Open and Distance Learning (ODL) mode of education deliver has come with the answer to the access challenge in the tertiary education in Nigeria, an education expert, Prof. Oyesoji Aremu, has said.
Aremu stated this recently while making a virtual paper presenting titled: "ODL and Manpower Development in Nigeria," at the maiden edition of National Open University of Nigeria-Regional Training and Research Institute for Distance and Open Learning (NOUN-RETRIDOL) in Abuja.
He said the open, distance and e- learning in Nigeria stands a chance to provide greater access to a large number of candidates who are always in difficulty accessing limited number of spaces on regular programmes of public universities.
The expert, who is from the Department of Counselling and Human Development Studies, University of Ibadan, explained that given the fact that educational institutions worldwide are rapidly adopting online learning as an alternate or complimentary force in education delivery, open and distance learning is becoming the next democratizing force, especially in universities.
According to him, despite COVID-19's harrowing experiences to humanity, successful deployment of ICTs has dramatically increased access to high quality education and that countries are using ICTs not only to overcome barriers of distance, but also making education accessible to all.
"The university is no longer the sole repository of scholarship and knowledge. The class is also not enclosed within the walls of the classroom anymore. It is therefore imperative that borderless education is the new norm; and the new form of knowledge delivery," he said.
Speaking further on the imperative of online learning, he said its operation and management of educational processes exclusively via new technologies is presenting many advantages such as independence in time, space, learning as well as flexibility and stability in the utilization of interface of communication and guidance.
He noted that as stakeholders, concern should be on the quality, in terms of quality of learners at the point of entry, quality of programme, resources and assessment, among others.
Earlier in his opening remark, the Director, RETRIDOL director, Prof. Patrick Eya, while welcoming the participants, also commended the Vice-Chancellor, Prof.Olufemi Peters for approving the new approach of scholarly gathering in the face of the pandemic.
Eya also commended the presenter of the first edition of the discourse, who has being a practitioner in ODL for over a decade.
"I wish to announce in advance that the chairman of the council, himself, an international scholar, and distinguished professor has graciously accepted to fire the second shot in May," he stated.
According to the director, "We will also bring onboard scholars, local and in the diaspora for the same purpose. I, therefore, appeal to NOUN academic staff to avail themselves when we call for the discourse, and when solicited to feature as guest speakers.''
The ODL discourse was geared towards sharpening research interest in international trends in ODL practice.
It would be recalled that RETRIDOL was established to cater for Open and Distance Learning (ODL) training and research in West Africa Sub-region, affiliated and funded by the Commonwealth of Learning (COL), and the National Open University of Nigeria (NOUN).
This presupposes that RETRIDOL fosters an important NOUN affiliation with international bodies, such as COL.
Its core mandate is to train manpower for the practice of ODL in Nigeria and West Africa and to assist faculties in West African Universities to engage in meaningful researches to enhance the growth of ODL in the region.
Log in to post comments
297 views