Emmanuella Aliobu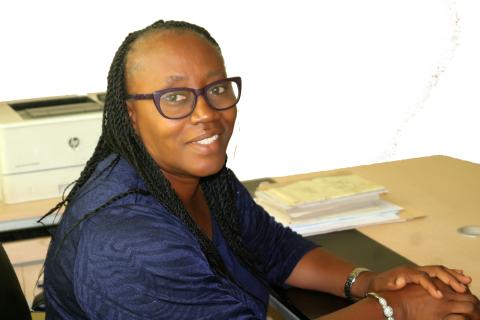 The Ag. Director, Directorate of Learner Support Service (DLSS), National Open University of Nigeria (NOUN), Dr. Sefinat Omuya, has charged all the Study Centre Directors (SCDs) and counsellors across the 103 study centres to put-in more efforts in reaching out to students towards achieving the primary objectives of the directorate.
She stated this in her office on Tuesday, August 9, 2022, during an interview with NOUN news correspondent. 
"The mandates and responsibilities of the directorate is to ensure a student achieves the purpose of being a student in all ramifications, by facilitating student's learning, publicising and providing usable information about NOUN,'' the acting director said.
According to Omuya, the directorate is always ready and willing to attend to students' complaints, "we make sure learners go through their education at the university with minimal difficulties."
She mentioned that the directorate has been receiving many complaints from students, which, according to her, include missing scripts, missing names on graduation list after completion of course work, among others.
"Directorate of Learner Support Service has been able to help learners on study habits, self-understanding and, more importantly, to matters pertaining time management," Omuya said.
Omuya further explained that DLSS works seamlessly with Information and Communication Technology (ICT) and Visitors Information Call Centre (VICC) staff to achieve a good result as the collaboration is promoting the university and giving out information about the university to the students.
Speaking on the challenges confronting the directorate, the acting director pleaded with the management to fix the light in their offices and also provide internet subscription to student's counsellors to enable them reach out to students when the need arises.
Log in to post comments
141 views