By Joel Nkanta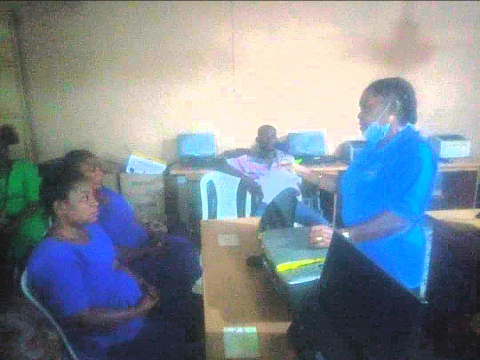 An associate professor and the immediate past head of the Department of Mass Communication, National Open University of Nigeria (NOUN), Dr. Chidinma Onwubere, has counselled inmates of the Maximum Security Correctional Centre, Port Harcourt, Rivers State, to be of good behaviour and embrace their studies as tool towards their reintegration into the society as law abiding citizens of Nigeria.

Onwubere made the charge during her visit to the facility to monitor the ongoing Pen-on-Paper (PoP) examinations last week at the Special Study Centre within the facility.

The don, who expressed her delight in the inmates' decision to take to higher learning while in solitary confinement, said that the choice they have made to take advantage of the opportunity offered them by the West Africa's premier Open and Distance Learning (ODL) university, National Open University of Nigeria, was a clear indication that they were remorseful over whatever brought them to the facility and were willing to take their prime of place as law-abiding citizens and contribute their quotas towards building a just and equitable society.

She charged them to hold onto their studies as a veritable lifeline towards their freedom, adding that the success that they make of their studies would send a very positive signal to the authorities as a proof of their reformation, and consequently may attract pardon.

Onwubere expressed satisfaction at how the examinations were being administered and at how the students at the centre conducted themselves in spite of their special situation.
 
Log in to post comments
91 views