By Joel Nkanta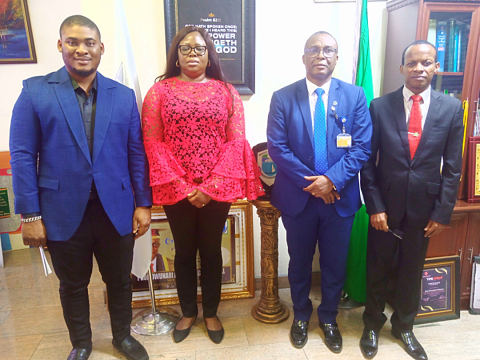 The Director, Port Harcourt Study Centre, Dr. Nnenna Nancy Chukwuma, on Monday, January 16, 2023, led a team of NOUN staff for an appreciation visit to the Vice-Chancellor, University of Port Harcourt, Rivers State, Prof. Onwunari Abraham Georgewill, in his office.

Chukwuma, who explained that her visit was to appreciate Georgewill for his large-heartedness and his cooperation in "allowing her study centre benefit so much from the University of Port Harcourt," extolled his virtues as a large-hearted man.

Enumerating areas her centre has benefited from Uniport, Chukwuma said that the bulk of facilitators and project supervisors serving Port Harcourt Study Centre are drawn from Uniport.
"Almost all our facilitators and project supervisors at Port Harcourt centre are drawn from your university. I, who already see myself as one of them, can call them anytime and say to them "can you come in and do this for us?" They have never said no to us," she said.

"Besides, the practicum for our Nursing Science students is done at your Teaching Hospital, even just last Thursday, our students did their Objective Structured Clinical Examination here at your university. A great number of our students are staff of your university who have found it advantageous to key into the flexible nature of our instructional delivery.

"We came here today to say thank you for being there for us. We cannot ever say that the relationship that we share is symbiotic. We are the ones who are benefitting more than you do in this relationship. We are grateful and we want to say that we are willing and very ready to do more together with the University of Port Harcourt. We appreciate you, Sir," Chukwuma concluded.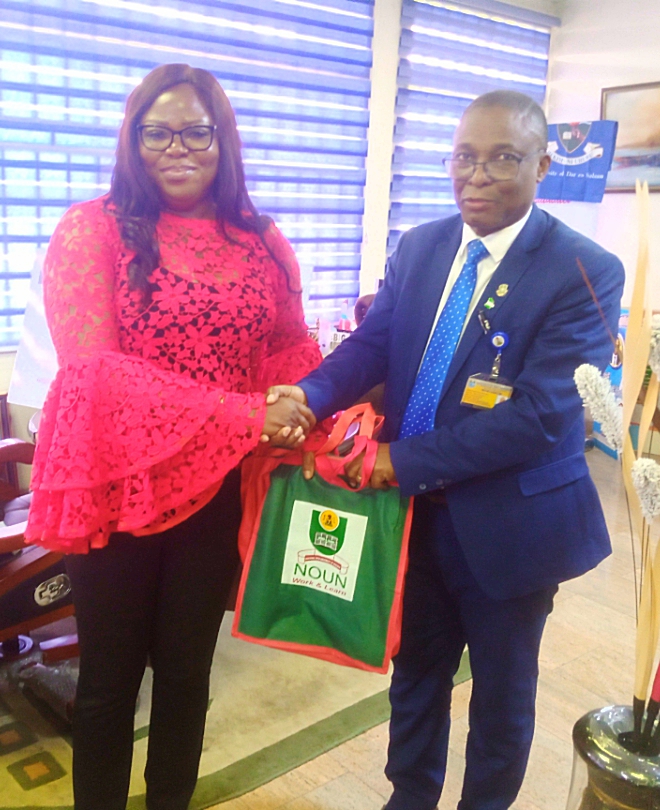 In his response, Onwunari said, "I must commend you, you're doing very well. I attended a conference along with your vice-chancellor recently at Oxford in the United Kingdom. I realised that you are doing very well, so I must commend you."

The vice-chancellor conceded that both NOUN and Uniport were doing the same thing: improving the lot of all humanity. "We are both doing the same thing.
"There are those who for one reason or another cannot afford to pursue academics in a campus such as ours, they fall back to you and you train them and get them certificated in your own way and they carry on with their lives and their lives get improved. That is the purpose for which we too are here. So, we are doing the same thing."

He also said the two institutions could further explore other areas of collaboration and partnership and that his university would be glad to work more with NOUN, adding that he personally would be ready to support NOUN in any way possible.

The high points of the visit were the presentation of souvenirs to her host by the director, Port Harcourt Study Centre, NOUN, Dr. Chukwuma, and the photo shoot which came at the end of the interaction.

Accompanying Chukwuma on the visit were the Regional Media Officer, South-south, Joel Nkanta, and an Assistant Registrar, Mr. Madu Anthony Odeigah.
Log in to post comments
87 views