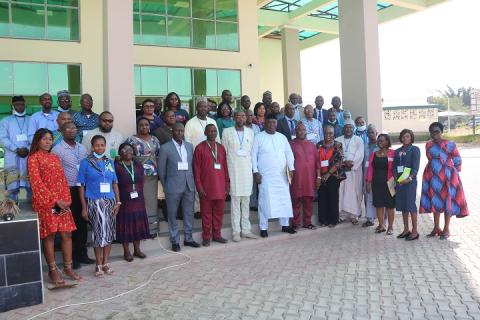 The Vice-Chancellor, National Open University of Nigeria (NOUN), Prof. Olufemi Peters, has said that quality assurance remains an integral part of Open and Distance Learning (ODL).

Peters stated this during a 3-day workshop organised by National Open University of Nigeria- Regional Training and Research Institute for Distance and Open Learning (NOUN-RETRIDOL) in collaboration with Commonwealth of Learning (COL) held on the 14th - 16th of December, 2021 in Abuja.

The workshop had its  theme as ''Quality Assurance Mechanisms for Dual -Mode Universities in Nigeria''.

"This mode of educational delivery is designed to bridge the transactional distance between the teacher and the learner who are separated in time and space'', the VC said.

Represented by the deputy vice-chancellor, (Academics), Prof. Uduma Orji Uduma, the VC said quality assurance measures for online learning have become more important than ever to assure the appropriate use of ICTs for teaching and learning, hence engendering good practices and promoting a culture of quality ODeL.

According to him,the workshop on Quality Assurance Mechanisms for Dual - Mode Universities in Nigeria could not have taken place at a better time than now, when Open, Distance and eLearning is being mainstreamed globally as a result of the shift to online learning arising from the disruptive impact of the COVD -19 pandemic to education.

He further stated that the workshop will set the stage for reflecting on how to best ensure the quality of online and blended learning provisions.

"It is my expectation that this workshop in the context of the COVID-19 pandemic, will address the quality challenges that have arisen as a result of the disruptive impact of the pandemic on our education systems and proffer solutions that will ensure the satisfaction of our learners and all stakeholders, " he added.

In his keynote address, the director, Directorate of Open Distance and e-Learning,(DODE) NUC, Engr. Kayode Odedina, said "Open Distance and e-learning is the vocation of this century, hence every citizen of the world is expected to be part of the movement".

According to Odedina, the goals of National Policy on Education (NPE), is to provide access to quality education , ensure equity in educational opportunities, encourage internationalisation of curricula among others.

Odedina further identified challenges of ODL as paucity of its experts in the Nigeria University System (NUS), low level of ICT deployment and digital literacy and skills in the NUS.

Others, he said, include slow acceptance of the use of technology in teaching by academics in NUS and appropriate succession policy in some ODel institutions, among others.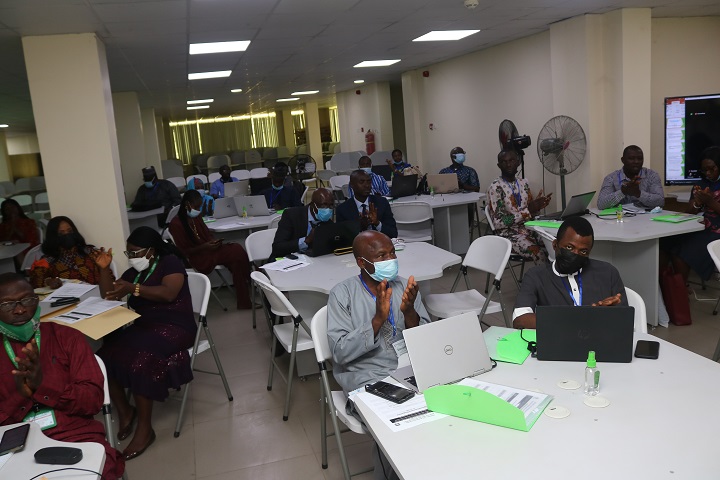 Earlier in her welcome address, the director, RETRIDOL, Prof. Christine Ofulue, stated that the workshop was the first since the pandemic that disrupted education around the world.

"It is timely and apt as it provides a unique opportunity to reflect on the quality challenges our institutions are facing and how we can best respond to these challenges and build stronger and more resilient systems using the affordances of technology, " she said.

Ofulue also stated that the workshop was designed to be a reflective and hands on activity with participants having the opportunity to assess and evaluate 3 QA tools.

While appreciating participants, Ofulue said that the workshop would contribute to quality ODeL delivery in various institutions.

"We are grateful to COL for supporting the activity and look forward to its continued support," she added.

It would be recalled that RETRIDOL is an international institute established in 2003 based on partnership between NOUN and COL with a primary mandate to build capacity of higher education institutions for ODL in the West African sub-region and beyond.
Log in to post comments
240 views