Murtala Usman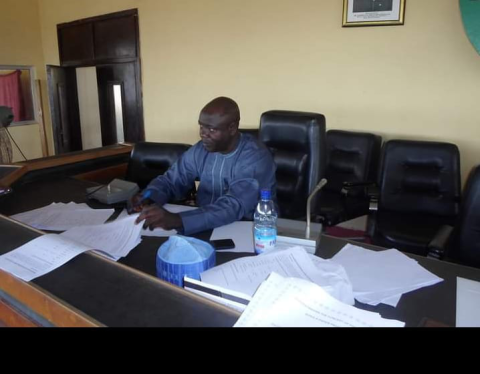 The Bauchi Study Centre has welcomed its new director, Dr. Buba Baba Shani, who took over the mantle of leadership from its immediate-past director, Prof. Mohammed Bello Abdullahi.

Shani assumed duty on Wednesday, 19 January 2022, following a brief handing over session with the Centre Overseer, Mrs. Janet Tenebe.

Upon arrival, he was given a tour of the centre by the centre overseer, where he inspected facilities and the physical structures.

Shani then held an interactive meeting with the staff of the centre where he admonished them to be committed to their duties, maintain a cordial working environment and strive to ensure that the study centre and the university are taken to enviable heights.

The new director warned the staff to desist from gossips and any other act capable of tarnishing their images.

Shani, a lecturer with the Faculty of Agricultural Sciences of the university, also encouraged the staff to enroll in the university so as to understand the system fully and advocate properly for university.

The director promised to organise basic computer training for the staff to boost their capacity to deliver excellence services to the students and university.

The visibly-excited staff were appreciative of the centre director for his initiatives of upgrading their knowledge to enhance effective service delivery.
Log in to post comments
249 views