By Joy Akiga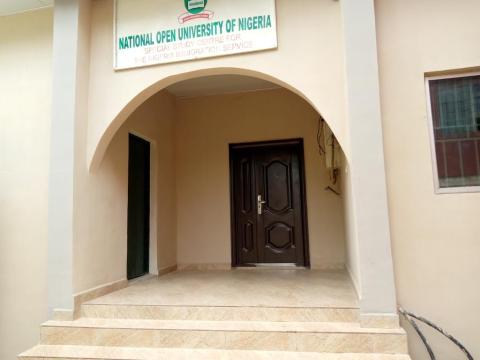 The Director and staff of the Special Study Centre, Nigerian Immigrations Service, Gwagwalada, National Open University of Nigeria (NOUN), have voiced their elation over the completion of renovation of the centre, giving it a completely new look.
The renovation of the centre run the gamut of a total overhaul of the office complex, staff offices, examination halls, and a host of others that make up the entire office block.
While expressing his delight over the work, the centre director, Dr. Adakole E. Odike, who could not hide his excitement, noted that his staff now have a conducive environment to conduct the general school business.
Odike thanked the university management for carrying out the project for them to function and serve the students better.
Other staff also expressed their joy on the development, saying that they would now have a more favourable environment to function well.
Log in to post comments
139 views