By Mba Ude Ude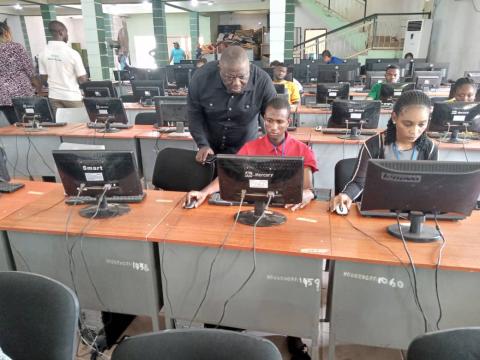 The Deputy Vice - Chancellor (Academic), Prof. Uduma Oji Uduma, has said that the administration and conduct of the on- going 2022_2 e -examination was excellent.

He stated this while monitoring the 2022_2 e - exam on Wednesday, 30th November, 2022 at Enugu Study Centre, Enugu State.

The Professor of Philosophy applauded the students for living on board in the observance of the rules and regulations guiding the exam, even as no exam irregularities were recorded. 

According to Uduma, the students' sitting  arrangement was orderly and organized.

On the part of Enugu Study Centre director, Prof. Alexander Uche Onyia, Uduma expressed satisfaction for the excellent work he is doing at the centre and also acknowledged the the cooperation and synergy existing among the centre's staff in ensuring a seamless examination.
Log in to post comments
80 views