By Joel Nkanta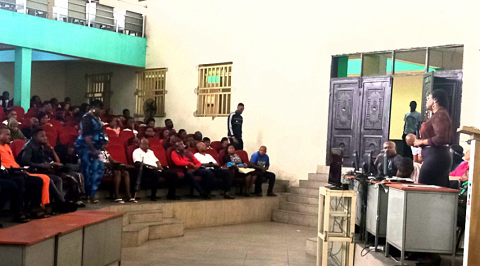 The Director, Port Harcourt Study Centre, National Open University of Nigeria (NOUN), Port Harcourt, Rivers State, Dr. Nnenna Nancy Chukwuma, has opined that for a student to graduate successfully at the university, he/she needs to carry along patience and hard work in his/her academic expedition.

Chukwuma made the assertion on Friday in her opening remarks on the occasion of Students' Forum/Freshmen Orientation and Exams Briefing organised by the management of the centre for the students.

She said the nature of NOUN and its mode of instructional delivery make it that the university is not like its conventional counterparts' sit before a physically present lecturer in a lecture theatre, and the area of emphasis the lecturer makes betrays where his/her exams questions may come from.

"At NOUN, the person facilitating your studies is different from the person who sets your exams questions; and the person who marks your paper is also different from those who facilitated you and the person who set your exams questions. In a system like that, you need to work extra hard to earn good result," she said.
 
The director also demonstrated that sometimes the various desk officers with whom the students interface on a daily basis may not have an immediate answer to the questions which students may come up with at all times.
"There are questions that you, as students, may ask them; and they themselves need to call someone at the headquarters for an answer. At such times, you need to be patient with them if they must give you the right answer," she added.

Chukwuma admonished the students to refrain from contracting their Tutor-Marked Assignments (TMAs) to cyber cafe operators, explaining that it was the menace of contracting out TMAs to business centre operators that was responsible to majority of the issues of incomplete results after exams.
As such, she enjoined students to do their TMAs themselves.

Various desk officers took turns at the event to sensitise the freshmen on the different departments and programmes in their faculties, while the heads of registry, bursary unit, counseling unit as well as ICT, also made presentation.
Log in to post comments
153 views