Miriam Obierika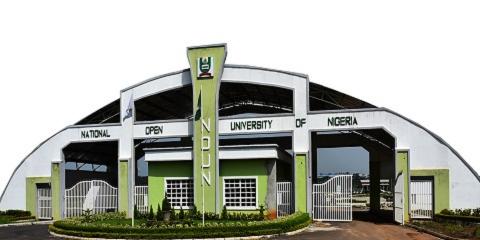 The quest for an educational framework in Nigeria that can take care of the three vectors of access, quality and cost, indeed prompted the introduction of Open and Distance Learning (ODL) system, through the establishment of the National Open University of Nigeria (NOUN) in 1983.
It is the first of its kind in the West African sub-Saharan region and the largest tertiary institution of learning in terms of student population in Nigeria.
Since inception NOUN's approach to learning has been to promote the ODL system of education, thus the establishment of study centres with a view to giving every citizen, the opportunity to acquire education through technology-based learning, and this is what ODL mode provides.
ODL frees learners from the constraints of time and place, offering flexible learning opportunities to individuals with the support of ICT. We all know the conventional system has become inadequate to meet the growing demand for higher education most especially during the Covid-19 period.
The dynamic nature of studying at NOUN cannot be overemphasized, as it has tailored its learning mode remotely without a face-to-face contact with an instructor in a classroom.
As a matter of fact, the university has made learning very easy and interesting through the concept of ODL education system. Learners are now free from the constraints of time and place due to the agile learning scheme provided by NOUN compared to conventional universities.
One can fit one's learning schedules around their work and home life, as one gets to decide exactly when and where one studies, because you can get a degree from anywhere in the world.
Currently, the ODL system is one of the most rapid growing fields of education in the world. Through it, NOUN has recorded substantial impact in the Nigerian education system.
The benefit of studying at NOUN, among others, is the fact that it offers increased access to quality education and skill development to learners in remote areas as well as those who are medically unfit to attend classes on daily basis with no age barrier.
The convenience of time and space is a big promise made by distance learning. Students do not have to be physically with the instructor in space and, depending on the method used, they do not have to be together in time as well. This is a great advantage for non-traditional students who cannot attend at regular time limit.
NOUN offers amazing flexibility for those who otherwise have no opportunities due to work, as it allows you to change your study centre to any state in the country, thus you are not affected by transfer at work or change of environment, family, age or physical limitations. With this you can fit your learning around your work and home life, as you get to decide when and where you study, hence you can get a degree from anywhere in the world.
 A unique nature of NOUN is that it is learner-centred, this means it has shifted from the conventional method of teaching and learning culture to employ other tools such as printed course readers, tutor-and computer-marked assignment, feedback systems and individualized counselling units to effect learning outcomes.
There is also international connection of students in that NOUN course brings together a more diverse group of students with exposure to cultural approaches in projects and work that they would not readily receive in a conventional education environment.
Its system of operation with regards to admission, lecturing, campuses, hostel and everything that has to do with the modus operandi is to some extent unknown to the vast majority of people, hence the reasons for the misconceptions.
Many people consider NOUN as inferior to the conventional higher institutions because the university does not require JAMB for admission. Some even tend to perceive its students as half-baked compared to those of the conventional Universities
But the hard truth is that to earn a degree in NOUN, you must be prepared to work twice as hard, because there are no lecturers to influence the scores and results of students as assignments and examinations are computer marked.
The university has reduced the number of many qualified Nigerians who are willing to obtain higher education but are denied access to conventional universities due to one barrier or the other. A lot of young people now know that they can get a higher degree.
Every course in NOUN has its material in both print and electronic copies for students to have easy access wherever they are.
It also runs a very flexible mode of learning, where a student can learn at his or her own pace. A student can defer a semester if he/she is facing financial constraints. A student can also reduce the course load of a semester if he/ she cannot handle all the courses at once. These are very unique attributes.
In NOUN, there is no such thing as union action or strikes, because it is common for people to project that a year or two maybe added to the supposed year of graduation as a result of certain factors like ASUU strikes or students protest.
As records have shown, no extra year would be added as you are almost certain of your year of graduation even from the beginning. This comes with studying in NOUN.
No doubt, through NOUN's flexible learning system, thousands of people, both young and old, have had the opportunity to explore new frontiers of knowledge through technology enhanced learning.
Obviously, Nigerians are fast coming to terms with the system of ODL being offered by NOUN and this is evident in the systematic increases of the matriculated students from across the country.
*Miriam Obierika is a staff of the Directorate of the Directorate of Media and   Publicity, National Open University of Nigeria (NOUN)
Log in to post comments
4872 views