unisa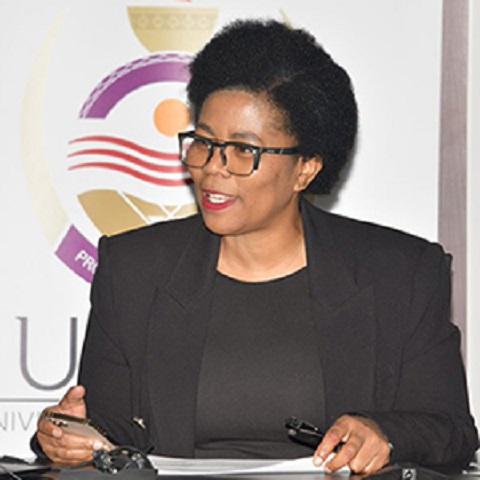 The voice of Unisa's Principal and Vice-Chancellor (VC), Prof Puleng LenkaBula, was bold around issues connected to invention, innovation and reliable technologies of African universities on Thursday 18 August 2022. The second day of the 44th board meeting of the African Council for Distance Education (ACDE) took place at the Florida Science Campus.
Eloquent LenkaBula engaged in meaningful discussions with distance education leaders and ACDE members from Tanzania, Zimbabwe, Nigeria and Kenya in an attempt to support the future of African students studying through open, distance and eLearning (ODeL) universities. The engagement comprised vice-chancellors such as Professors Elifas Tozo Bisanda, Open University of Tanzania (OUT); Paul Henry Gundani, Zimbabwe Open University (ZOU); Olufemi Peters, National Open University of Nigeria (NOUN); and Solomon Shibairo, Masinde Muliro University of Science and Technology (MMUST).
Giving the history of the university in her welcoming remarks, LenkaBula, who is also the Treasurer of the ACDE, said that Unisa started in 1873 as an examining agency for Oxford and Cambridge universities. The university was also an incubator from which other South African universities are descended. "Today we reflect on which models we can develop through partnerships to move the African university forward." She added: "It is important to note that the ACDE ensures that leaders from universities that are situated in Africa come together to form networks, partner, and share capital and resources to grow the continent."
The meeting was a platform to discuss and invent modalities for African ODeL universities and to prepare ways to deal with uncertainties such as the Covid-19 pandemic. "We need pragmatic and realistic ways of solutions as consumers of other inventions from other institutions," said LenkaBula opening the stage for other leaders to share their online lessons, challenges and perceptions from the pandemic. Her articulations were mainly directed to Africa's knowledge creation and innovation essential to student engagement.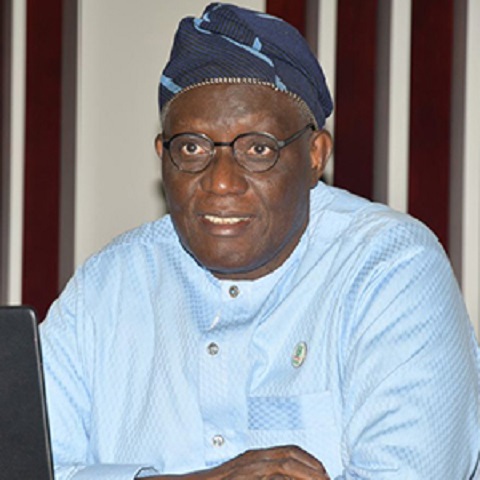 In his opening remarks, Prof Olufemi Peters, the VC at NOUN and the first President of the ACDE, said that the delegates are meeting physically for the first time which is significant in supporting the ACDE's goal of networking and knowledge sharing among distance learning universities.
The title of the roundtable was Moving from Responsive to Recovery Phase – Voices from Africa's Open Distance Learning, and Prof Mpine Makoe, the acting Executive Dean in the College of Education (CEDU), facilitated the discussions and brought along Dr Mpho-Entle Modise on stage. "She is my mentee and a newly PhD holder," said Makoe proudly introducing Modise's presentation to the audience.
According to Modise the assessment process of a student is important as it represents the culmination of an entire learning process. She noted that educational assessments are part of the university's eco-system. She further stated that ODeL leaders should self-reflect when they make decisions on online assessments especially when choosing study platforms for distance learners.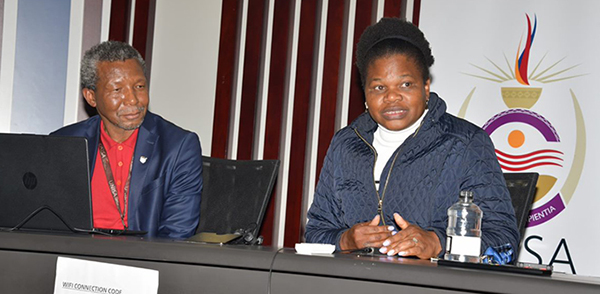 "We need methods and tools that are fit for purpose and context matters – big classes require good technological support," Modise said. She added that as a distance educator she oversees 40 000 students. Her presentation focused on improving the education experience of distance students through the challenges and opportunities of digital assessments.
During the meeting, Professors Ramagoai Magano and Simiso Dube from the College of Agriculture and Environmental Sciences (CAES) presented qualifications provided by the university's Science Campus. Serving the schools of science, chemistry, physics and engineering, both speakers expressed their excitement about the university's current research rankings applauding the VC for leading a vigorous research-based academic project.
Magano shared the impact of the Science Campus on ODeL students. "As a former Unisa ODeL science student who used to do practicals at other universities, I can assure you that this building is making a valuable impact to our students learning journeys." On the other hand, Dube said: "we see this campus as a potential to move beyond teaching and learning to research."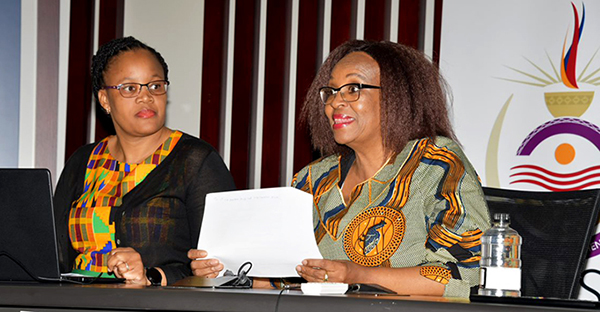 The board meeting was successful and concluded with a tour at the Science Campus to showcase laboratories and other tools Unisa invented to assist distance science students.
The ACDE is a continental educational organisation comprising of African universities which seeks to be a major player in the promotion and advocacy for ODeL in Africa. The mission is to encourage collaboration among these universities and to champion quality education and training in Africa through research and quality assurance. This international educational non-profit organisation is based in Nairobi and registered under the laws of Kenya. The idea of launching this establishment started at Standing Conference of Presidents-International Council for Open and Distance Education (SCOP-ICDE) on distance education.
The conference was held for the first time at Unisa in October 2022 and supported by the yearning of African vice-chancellors to create a unifying body that would facilitate and promote the pooling of resources, shaping and influencing continental policies on distance education. ACDE members are committed to sourcing and tapping into resources that are available from the national, regional and the international community for the advancement of training through ODeL.
By Lesego Chiloane-Ravhudzulo, Journalist, Department of Institutional Advancement
Log in to post comments
132 views