Murtala Usman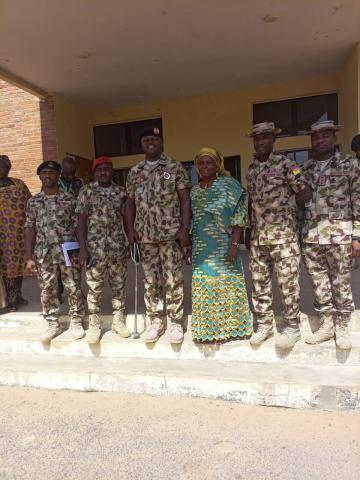 A 5-man delegation from headquarters of 23 Brigade Command of the Nigerian Army, Yola, led by the Commandant, Brigadier General M.J Gambo, on December, 1st 2022, paid a courtesy visit to the management of the National Open University of Nigeria (NOUN), Yola Study Centre.

The visiting team was received by the study centre director, Mrs. Tiling Marling Yelyel and her management team.

The sole purpose of the visit, according to the commandant, was to see and familiarise themselves with what NOUN is offering in terms of ODL programmes and understand its mode of operation.

He said they at the centre to also strengthen the existing relationship between the university and the Nigerian Army.

The centre director Mrs. Tiling Marling Yelyel, who welcomed entourage, took time off to narrate the various academic programmes of the university, the benefits of enrolling and the easy access to quality education and flexible learning process of the university via Open and Distance Learning.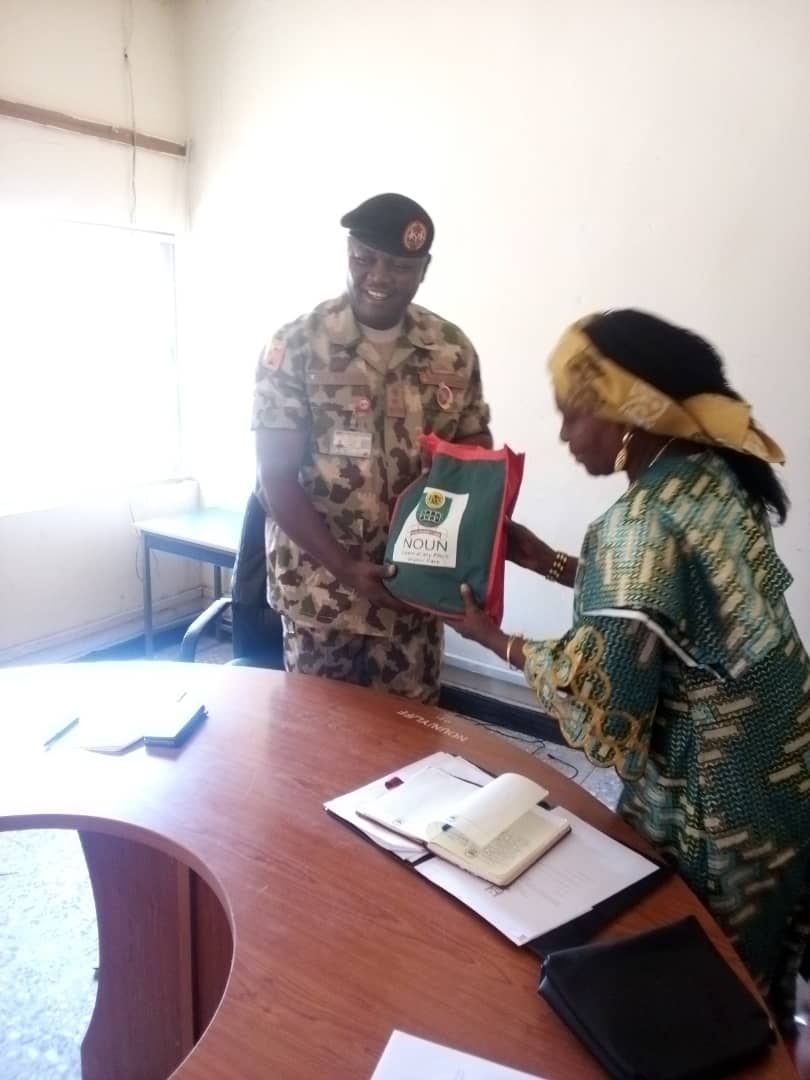 She also explained the uniqueness of the system in terms of flexibility and affordability, as well as the admission processes, various facaulties and the convenience stress free nature of the system.

Yelyel, who reaffirmed the mandate of the institution in taking education to the door-step of every organisation, also said with good and sound education, the officers' performance will be enhanced.

The director reiterated the advantages of NOUN in terms of flexibility, saying that they don't have to leave their various locations to come to the class since the mode of operation of the institution affords them the opportunity to study from where they are at their own pace and time.

The director thanked the commandant for the visit and also commended the leadership of the Nigerian Army in its efforts to see that the officers further their academic ququalifications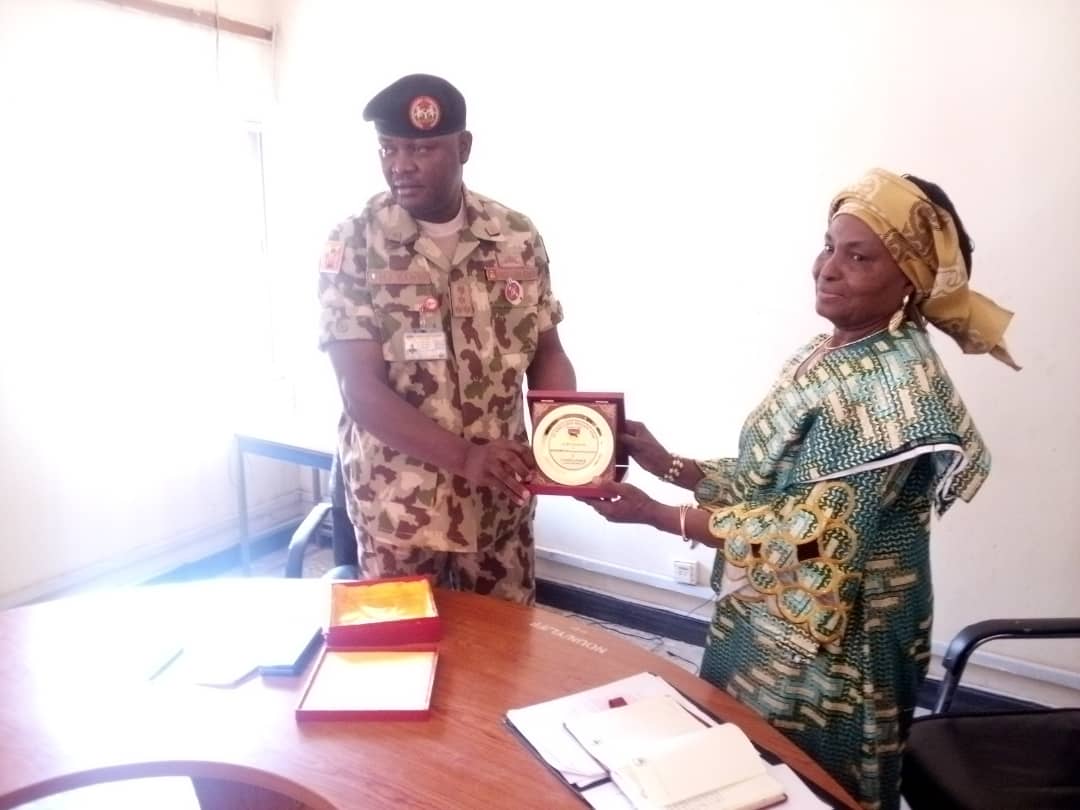 The Commandant expressed his appreciation for the sensitisation and awareness about NOUN and promised to advocate for the university to attract more enrollment to the centre

Brigadier General Gambo also expressed his interest to open a special study centre at the Command headquarters, Yola, to enable  offcers of the Nigerian Army easily acquired higher education which according to him, will make them to impact positively in their operations

While presenting NOUN souvenir to the Commandant, the director used the opportunity to request for assistance of the Command in tackling security challenges inside and around the location of the Study Centre.
Log in to post comments
106 views