Tope Oyewole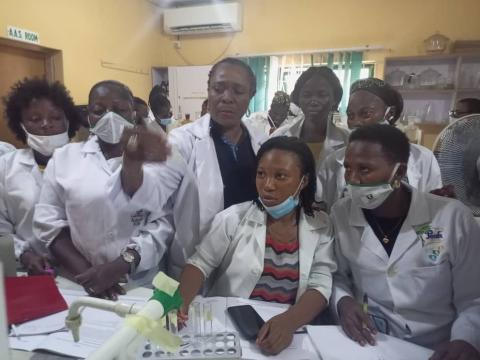 The National Open University of Nigeria's (NOUN) Department of Environmental Health Science (EHS), Faculty of Health Sciences, has carried out a 5- day regional practicals training for the students of the department.

The 200-Level course Bio- Chemistry (EHS209) and Micro Biology (EHS 213) practicals, were held at the NOUN science laboratories center,  Lagos office, where students from different study centres in the South-west  converged for the exercise.

The practicals courses were conducted by the Ag. Head of Department (HOD) of the department, Dr. Oluremi Aduke Saliu, as well as Dr.Eya Chukwunoso, among others.

According to Saliu, the practicals were usually organised in August and and September every year with ninety percent of students in attendance.

She also explained how students have benefited from the experience of the practicals, saying that "the students had undergone the wet practicals that they could handle equipments, use microscope and see organisms, and this has enabled them to understand the theoretical contents.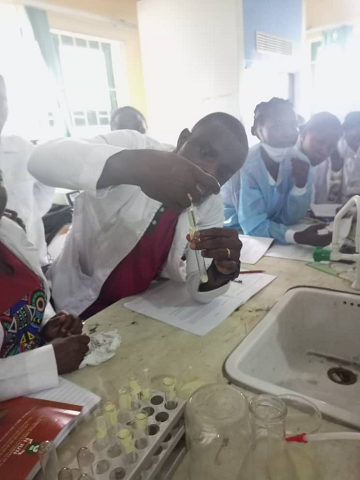 "The practical is connected to the theory, the students understand what they could do concerning the two courses."

Saliu further highlighted  some of the practicals that have been carried out like Amino acids, reducing sugar, mono sacarites, oxidizing sugar and others.

The HOD stressed on how the department had improved in terms of qualty contents, achieved through getting feedbacks from
questionnaires usually distributed to the students undertaking the practicals.

"The wet practical has been and will be conducted in other five regions across the nation," she said.

However, she thanked the university management for the immense support and encouragement to the faculty leading to the success of the exercise.
 
Log in to post comments
434 views