By Joy Akiga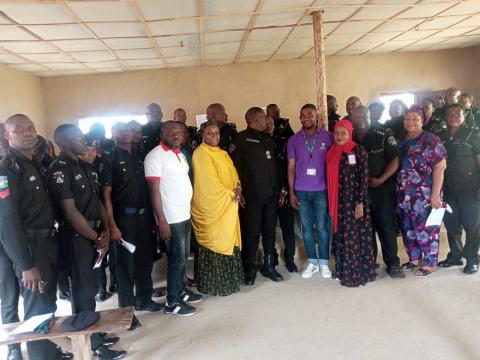 In a bid to increase the enrollment of students, the advocacy team of the Special Study Centre, Nigerian Police, Dei-Dei, National Open University of Nigeria (NOUN), Abuja, has taken its advocacy campaign to its environs.  
The series of a week-long advocacy visits, which has become a norm for the centre every semester, was led by the director, Dr. Samson. S. Afolabi, and visited various locations in their immediate environment.
They visited Zuba District Police Station, General Hospital, Black and White Secondary School, Kubwa, Building Material Market, FRSC Dei-Dei Unit Command and other organisations in the centre's proximity.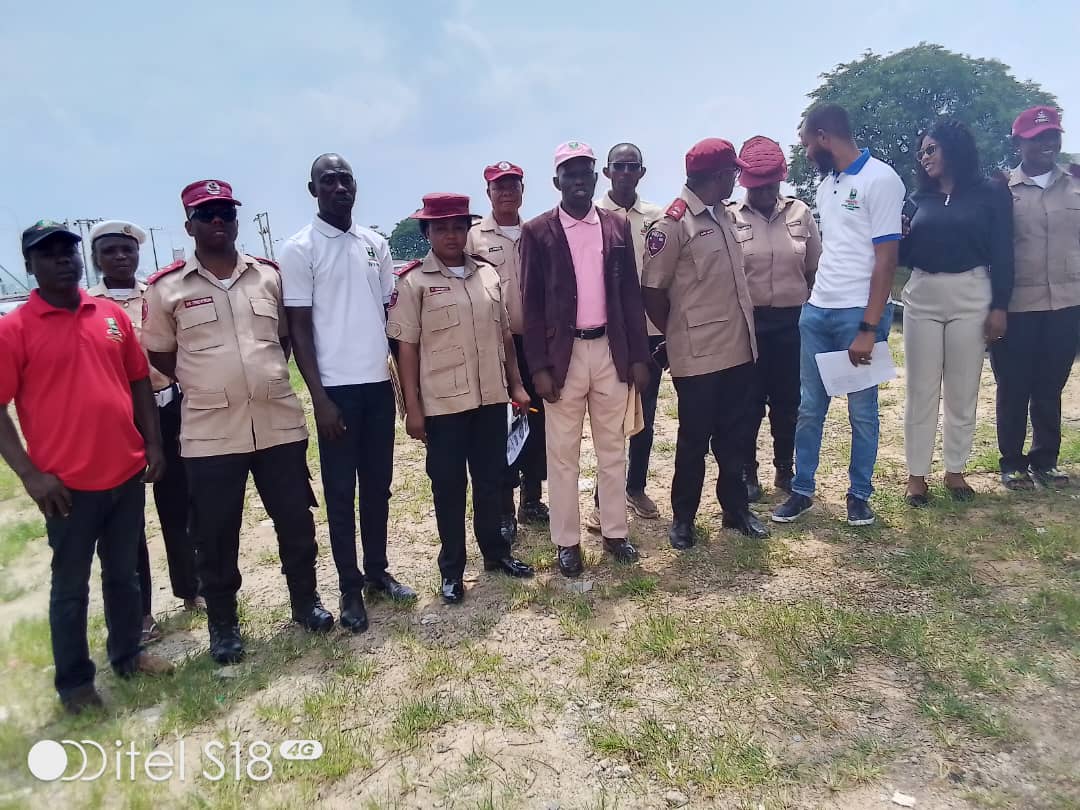 The team stormed  Zuba, Dei-Ddei and Kubwa communities, which preached the gospel of Open and Distance Learning (ODL) mode of learning to them, and informed them that the university has study centres in every state capitals as well as some towns in Nigeria, with seven situated in Abuja alone for them to take the opportunity and enroll.  
Afolabi gave a detailed explanation of the programmes the university offers, saying that "NOUN runs many undergraduate programmes, which include Diploma, BSc., Masters to Ph.D. levels."
He said the university has equal standard with any other federal university in Nigeria and the certificate of NOUN is of high standard tenable and acceptable anywhere in the world.
He reiterated the uniqueness of the university, saying they can keep their full time job alongside their studentship while they have the opportunity of spacing their studies, and can study anywhere at any time.
Most of the courses, the director said, are taught online and there are well-prepared, simplified and easy to learn course materials in the university portal.
Afolabi added that one of the benefits of enrolling into NOUN is that with their android phones or laptops, they can get registered for the number of courses they can cope with.
Regarding the admission process, he told them that they do not need JAMB examination to be admitted into NOUN, but with their five credits with English and Mathematics they will be admitted into any course of their choice as age is not a barrier.
He advised them to take steps towards enrolling into the study centre now, which is located inside the Directorate of Education for the Nigerian Police Force at Dei-Dei, saying the centre is not for police alone, but for everyone.
At the end of the series of the advocacy campaigns for the semester, the centre management expressed satisfaction as the people also were given opportunity to ask questions, who equally assured the centre of their readiness to take actions immediately.
Log in to post comments
123 views