By Debbie Nduba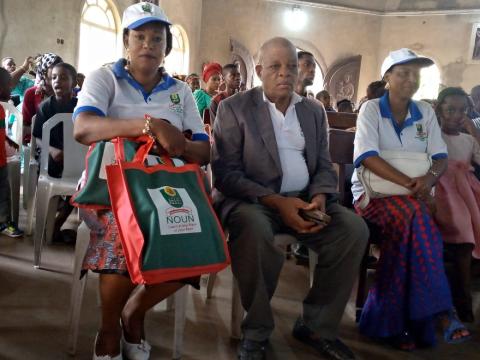 The Parish Priest of the Arch. Angels Catholic Church, Gadumo-Lokoja, Lokoja Kogi State, very Rev. Fr.Cyril Fanaiye has admonished his congregation to take the leeway of the location of the National Open University of Nigeria (NOUN) centre in Lokoja and its flexibility to further their education.
Rev. Fanaiye said this when a delegation from NOUN Study centre Lokoja stormed the parish to preach the message of NOUN to the church members on need to enrol with the university for further studies.
Fanaiye represented by his assistant Rev.Fr.Augustine Obaloko while playing host to NOUN delegation, said' taking advantage of NOUN flexibility will have far reaching benefits to the individuals and their families''.
Earlier in his remark the leader of the delegation and the study centre director Lokoja, Dr.Godwin Alhassan said the aim of the sensitization, is to sensitize the members on the modus-operandi of NOUN, its programme and the need to enrol.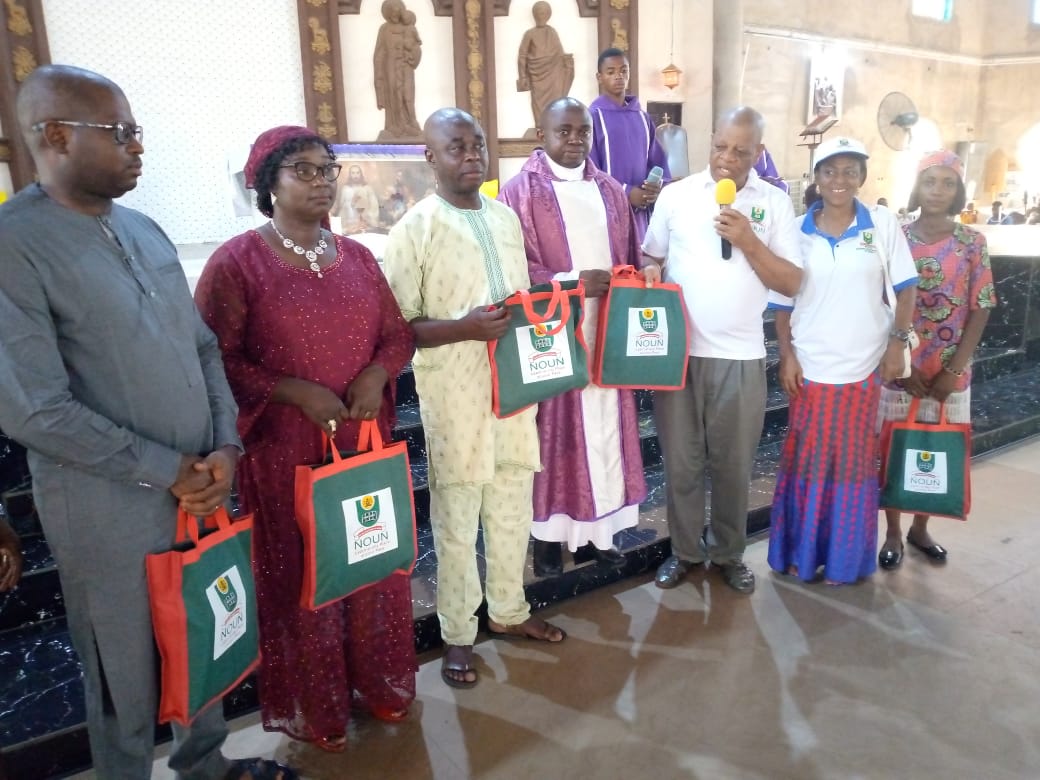 According to Alhassan, the university is fully owned by the Federal Government of Nigeria and regulated by the National University Commission (NUC) as all its programmes are duly accredited by the regulating body.
''NOUN is unique in every ramification, as it brings education too the door steps of Nigerians, our programmes are flexible, cost effective and accessible'',he added.
He further enjoined the parishioners to take advantage of the opportunity NOUN is offering in furthering their career.
Meanwhile, the highlight of the occasion is the distribution of fliers and souvenirs to the parishioner, catechists, Catholic Men and Women organisation, youth and various organs of the church.  
Log in to post comments
116 views