By Joel Nkanta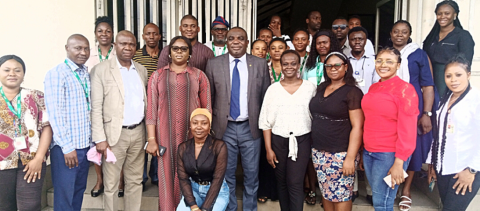 The newly installed registrar of the National Open University of Nigeria (NOUN), Mr. Oladipo Ajayi, on Monday, October 17, 2022, paid a surprise visit to Port Harcourt Study Centre, Port Harcourt, Rivers State, and was heartily received by the centre director, Dr. Nnenna Nancy Chukwuma.

Ajayi, who explained that his visit to the oil-rich coastal city was of dual purpose, added that he came to attend the conference of the Chartered Institute of Personnel Management of Nigeria (CIPMN) and to familiarise himself with the Port Harcourt Study Centre to know how staff of the centre fare and to ask them some personal questions.

The registrar, who said that Port Harcourt centre was the second study centre he has visited since his inauguration last month, held a meeting with all the staff of the centre and admonished them to be dedicated to duty and to maintain good relationship with students to enhance goodwill generation and good publicity for the university.

"As a staff of this university, you must ask yourself and sincerely answer these questions: am I one of those who send our students away instead of bringing them in? As I expect so much from management, am I contributing commensurately to the growth of the university in appreciation of the welfare packages the university is putting in place for me?"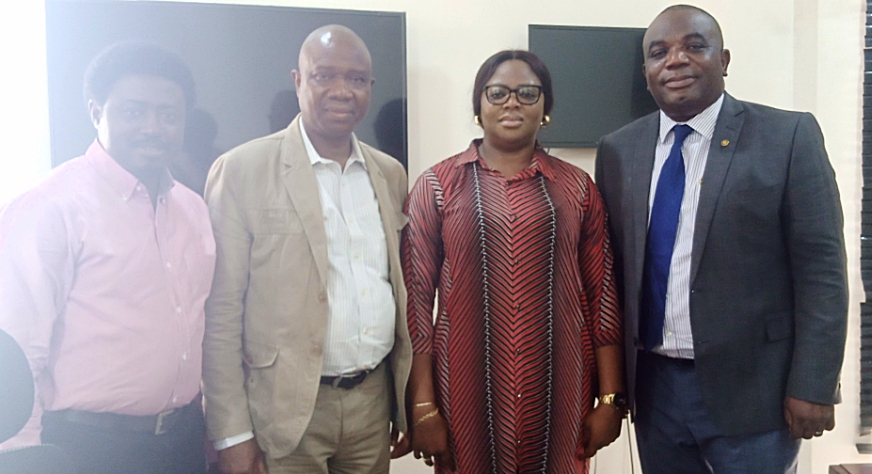 Ajayi, who revealed his role as the chief administrative officer of the university, said that his duty was to advise the vice-chancellor on administrative matters, adding that the vice-chancellor, Prof. Olufemi Peters, has a great vision for the university; while he, as the registrar, has to buy into the vision of the vice-chancellor to enhance its realisation.

"The VC cannot do it alone. The directors and heads of unit cannot do it alone. We all have to play our roles as assigned to us to ensure that the corporate goals of the university are realised," he said.

He reminded his audience that the university is not at the headquarters but at the study centres. "Students don't know us at the headquarters; they know you at the study centres. You are the ones they see on a daily basis. This is the reason I say you must have a special relationship with these students. They are more than our students, they are our clients. We are here because of the students. If they are not there, we can't be here.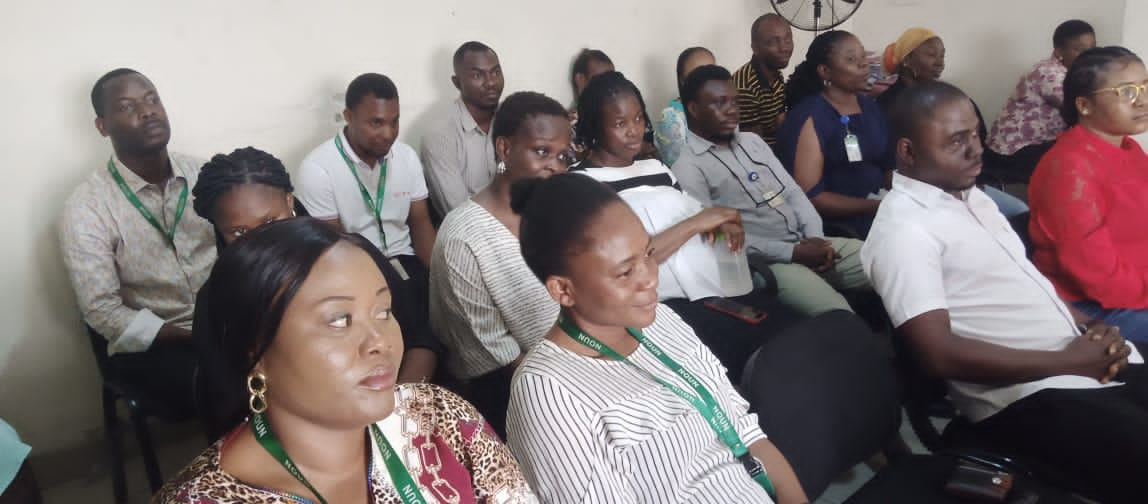 "If you relate well with them they are going to tell others outside good things about us, thus advocacy and increased enrolment would be enhanced. If, on the other hand, you don't treat them well, the reverse will be the case," he said.

The registrar told the workers that henceforth promotional examinations would be done online, while revealing that the personnel structure of the university was top-heavy, therefore those who are due for promotion would need to work extra hard to pass through the eye-of-the-needle.

The registrar was accompanied on the visit by the director, Human Resources, Dr. Muyiwa Akintola and a senior assistant registrar, Mr. Opeyemi Ajala.
Log in to post comments
146 views