By Emmanuella Aliobu & Florence C. Sokari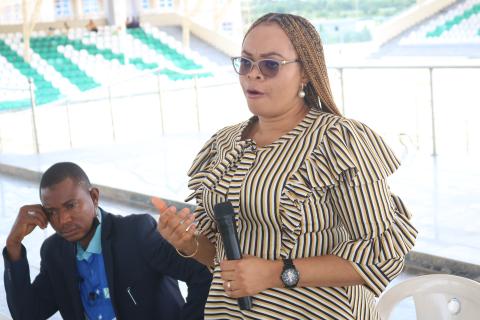 The Pension Alliance Limited (PAL) has engaged staff of the National Open University of Nigeria (NOUN) to an interactive session with the aim of informing, educating and answering questions regarding their pension matters.
Speaking at the session, representative of the firm, Mrs. Ayikwa Joy said all Pension Fund Administrators (PFAs) perform the same work, with the only differing point stemming from their services, in terms of paying benefits to their clients, administration fees and many others.
The interactive session was held at the university's Convocation Arena, NOUN headquarters, Jabi, Abuja.
According to Ayikwa, "some requirements must be provided before a client collects his or her benefit. As a public sector, you need bond slip, the bond slip determines people that are eligible for accrued right; it will help to know how much government is owing you."
She added that there are three requirements that determine how one will be paid when he/she retires: "your age, your RSA balance, gender and many others. Pencom policy states that you are not to be paid at once, but monthly until death and the rest handed over to your next of kin.
"The Pencom policy states that you can only withdraw 25% from your Retirement Savings Account (RSA) if you are out of a job for six months, below 50% year and when you are retired."
The representative explained that another way to access one's RSA is "if you contribute to the additional voluntary contribution, you can have access to 50% after two years of contribution."
While responding to questions, Anyikwa said many people have complained about fluctuation in their total pension contributions.
"The fluctuations that are seen in the pension contribution happens as a result of the investment market. So no client should be worried," she advised.
Anyikwa urged members of staff to check if their pension deductions were being remitted to their actual PFAs and not just hanging somewhere as there had been cases of people who fail to get their ROI because their contributions hung somewhere.
The university's Chief Insurance Officer, Mr. Awoyomi Paul Ebony, had earlier thanked the members of staff present at the meeting and disclosed that the event was being held to enlighten the staff on the operations of Pencom and the PFAs.
Ebony urged the staff to listen carefully and ask questions in areas they did not understand, as that was the reason they came, even as he commended the firm for coming and the university leadership for making the event possible.
Log in to post comments
45 views