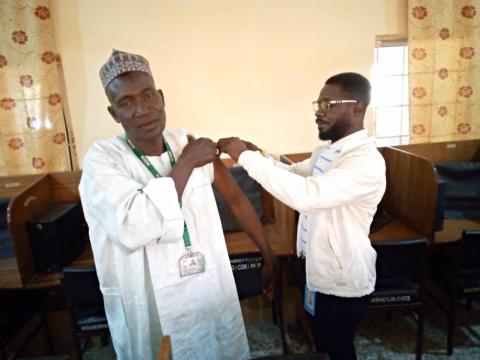 A Non-Governmental Organisation (NGO) known as Centre for Disease and Health Control (CDHC), has organised hepatitis test and administered vaccine for the staff of Bauchi Study Centre, National Open University of Nigeria (NOUN).

The North-east Field Coordinator of the NGO, which is affiliated to United Nations Agency for International Development, Raymond Godwin Okoh, told the NOUN News correspondent that the test would afford the people the opportunity and privilege to know their status.

"'We actually observed the World Hepatitis Day on July 28 and decided to extend our awareness programmes to 10 most affected states in Nigeria and among which is Bauchi State, from where we carry out our awareness, educating Nigerians on HIV and hepatitis. After the sensitisation, we give the Nigerians the privilege and opportunity of knowing their status.

"For those that tested negative would be vaccinated to prevent the step against it. And the vaccine is expected to be taken for three months. Tthis month, next month and the upper month. When they complete the doses of the vaccine it would be covered for 10 -15yeas for all types of  hepatitis," Okoh said

Bauchi Study Centre overseer, Mrs. Janet Tenebe, expressed gratitude to the NGO for giving them the opportunity to know their statuses.

She urged the staff of the centre to complete all the prescribed doses of the vaccines to be prevented against the deadly virus.
Log in to post comments
151 views