By Loretta Edozie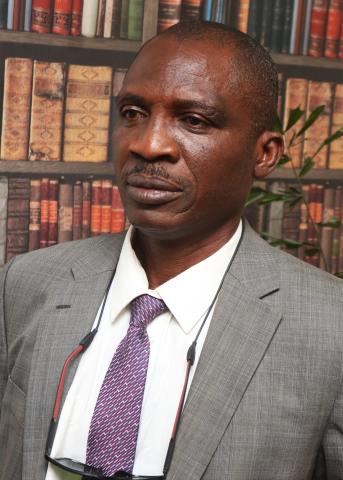 The Director, Directorate of Examination and Assessment (DEA), Prof. Olugbenga Ojo, has revealed certain changes have been introduced since assuming office, citing the advanced preparation to start students' exam-on-demand as one of the innovations.
He said examinations in the university have been improved upon, as students now have the liberty to sit for their exams from any part of the world, snapping the previous experience of students' inability to write exams in another study centre, different from where they registered.
Ojo,  serving his second spell as a 2-time Director of DEA, stated this in a chat with NOUN News at his office, university headquarters, Abuja.
The director, while answering a question, explained that the development will in no way bring back the problem of missing results, which has become a thing of the past, saying that students can only have incomplete result if they did not do their TMAs.
"Once a student of the university has the course materials for a particular number of weeks, about eight to nine weeks, you are due to be examined. So if you are then ready, you can come around and say you want to write your own exams before the actual timetable is out," he said.
Speaking about the university's virtual examinations, he said the NOUN virtual examinations have been improved upon, stating that both undergraduate and postgraduate exams will be written virtually.
Ojo, who commended the management for its continued support, called for the improvement of infrastructures.
"The areas I can say we need improvement has to do with infrastructures and that's a huge layout for funds. The management has just gotten us some servers because the ones we have are going obsolete, they are getting outdated.
"The management is aware and they are working in tandem; gradually the servers and the Thin-Client Systems are being replaced all over the study centres nationwide," he said.
Log in to post comments
2469 views