By Mba Ude Ude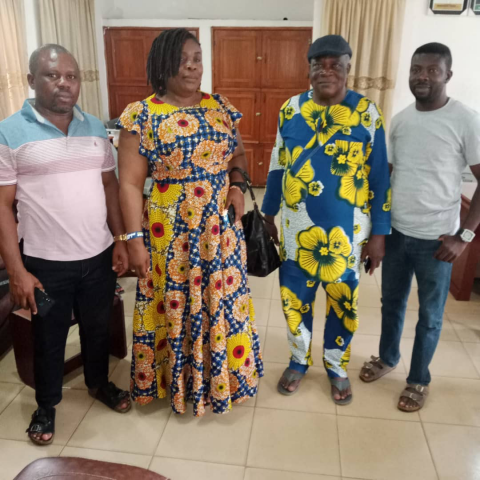 The Deputy Registrar, Mrs. Florence Okeke of the Directorate of Examination & Assessment (DEA), has applauded the smooth conduct of the ongoing conference marking exercise.

She disclosed this at Enugu Study Centre where she monitored the ongoing 2021_1 conference marking exercise.

Okeke expressed her satisfaction on the commitment of the subject officers and noted that they were all working assiduously to ensure they meet the stipulated deadline for the assignment.

She commended the dedication and selfless service of the examiners, as her visit to the sections of the eight faculties indicated that the vast majority of markers have already submitted their scripts with the exception of few who are yet to return theirs.

 According to Okeke, her interactions with markers revealed that the examiners were enjoying good working relationship with the subject officers, as the latter were calm, polite in attending to them.

On the part of centre director, Prof. Alexander Uche Onyia, she expressed appreciation to him for the upsurge of examiners in which no scripts were left unattended to due to lack or insufficient markers.

She also acknowledged his role in providing all the required items for smooth running of the conference marking exercise.

While acknowledging the incipient network challenges, which were promptly resolved, she praised the DMIS & DEA for their technical and logistics supports respectively.
Log in to post comments
204 views