By Mba Ude Ude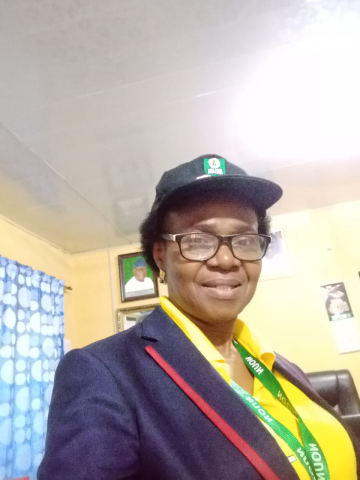 The nature of study at the National Open University of Nigeria (NOUN) is not meant for mediocrities but for those who are determined to pay the price of burning the midnight candles in order to achieve good academic performance, Owerri Study Centre director, Dr. Ettu Theresa Ucheoma, has said.

She made this remark while addressing both fresh and old students during the 2022_2 orientation exercise on Thursday, October 13, 2022 at the study centre in Owerri.

The director explained that NOUN is an Open and Distance Learning (ODL) institution driven with technology, adding that students who desire to excel in their academic pursuits must strive to be computer compliance.

"It is imperative to know that the university management has designed the online facilitations to enrich and enhance students knowledge and experience. The online facilitations are meant to dig out the grey areas of your courses and therefore, you need to ensure its participation for your betterment," the director said.

Ettu charged the students to be serious with their studies and described the university management as a promoter of zero tolerance to exams malpractices, cautioning them to avoid vices capable of ruining the hard earned reputation of the institution, as offenders would not go free.

She implored them to imbibe the culture of accessing information from reliable source at the centre and avoid hearsay attitudes of seeking information.

According to Ettu, students are expected to, among others, come to the exam hall with their signed and stamped exams clearance slip & e-wallet, ID card, be punctual to all exams and no entry with phone/extraneous materials.

While the students were given opportunities to ask questions, Ettu and her staff provided satisfactory answers, even as the exercise ended smoothly.
Log in to post comments
101 views