Murtala Usman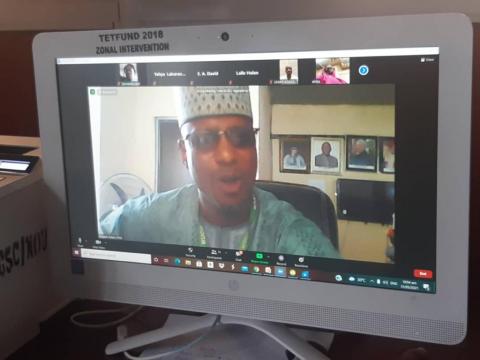 As 2021_1 Pen-On- Paper examinations gets underway on Tuesday, students of the Gombe Study Centre have been cautioned against any form of examination irregularities during the exercise.
This was the thrust of discourse at the examination orientation exercise held virtually earlier on Monday in Gombe.
Director of the centre, Dr. Adamu Bappah, who read the riot act, told the students to respect and follow strictly all the rules and regulations guiding the conduct of examinations in the university.
Bappah, while explaining the dos and don'ts on how students are expected to behave during the examination,
also said that any student caught cheating, would be made to face the wrath of the law.
He said the management's zero tolerance for examination malpractice is still very much in force.
He however urged the students to conduct themselves orderly throughout the duration of the examination and also not to involve in any form of exams malpractice during and after examination exercise.
The event also featured faculty desk officers, and unit heads in the centre, who took turns to address the students on what they are expected to do during the examination.
There was an interactive questions and answers session on issues regarding the forthcoming examination exercise.
Log in to post comments
120 views