By Joel Nkanta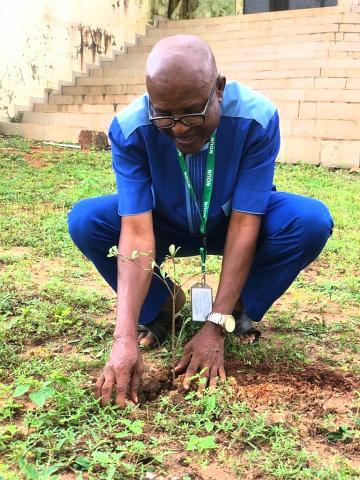 Fugar Community Study Centre of the National Open University of Nigeria (NOUN), Fugar, Etsako Central Local Government Area, Edo State, has commenced tree planting in its premises following a partnership agreement with the Federal College of Forestry Resources and Management, Fugar.

The first phase of the exercise launched last week involved the planting of several economic, medicinal and ornamental trees in the premises of Fugar Community Study Centre by the centre director, Prof. Jonathan E. Aliede, the provost, Federal College of Forestry Resources and Management, Dr. Benson Osikabor, and other staff of the two institutions.

In the exercise, various kinds and species of trees of economic, medicinal and ornamental values were planted, including Bitter Cola _(Garcina kola)_ , a very strong anti-bacterial/fungal fruit tree, Snot Apple _(Goron Tula) (Azanza garckeana)_ with effective curative ingredients for fibroid; Osun _(Hunteria umbelata)_ for remedying diabetes; Aidan _(Aridan)_ ( _Tetrapleura teraptera_ ) and _Terminalia radii_ , among other trees with curative effects.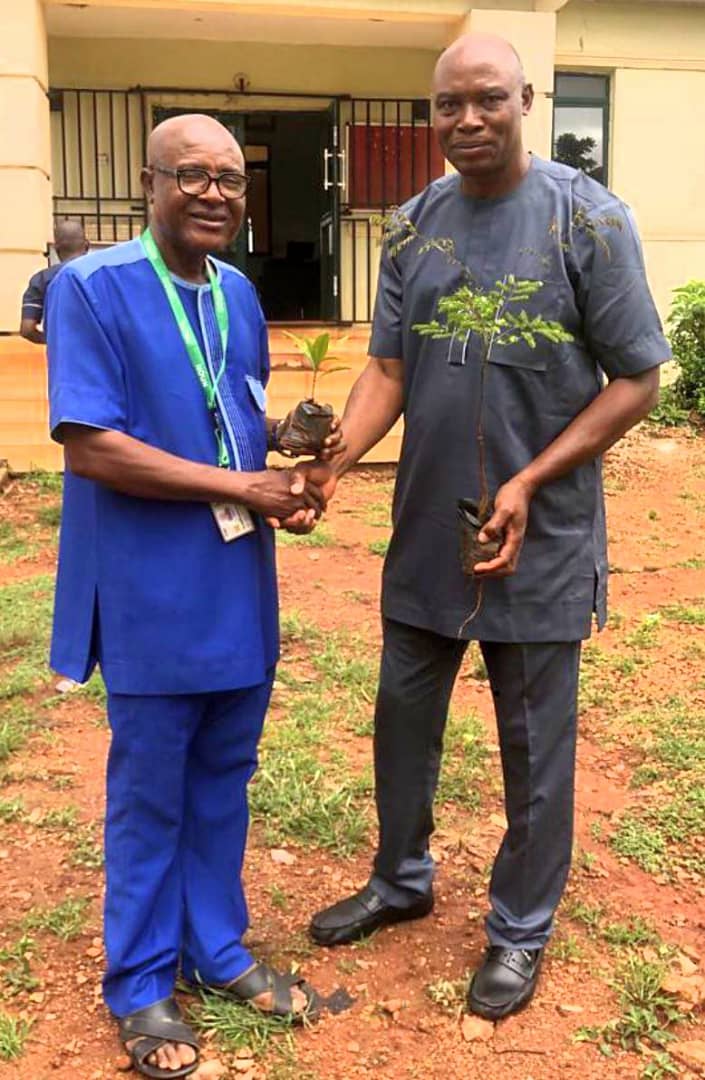 While presenting the trees, Osikabor, enjoined Aliede to ensure that the trees were well taken care of as they had immense values that included yielding economic fruits, medicinal benefits, provision of shades and industrial raw materials, as well as means of checking the erosion ravaging the area.

Aliede expressed delight for the magnanimity of the provost for acting promptly on the _gentleman Memorandum of Understanding_ reached between their establishments during his last advocacy visit to the College of Forestry, noting that staff of the college were already registering as students of the Fugar Community Study Centre in order to improve their qualifications, boost their skills, increase their expertise and enhance their capacities.

The centre director noted with happiness that the collaborative synergy between the two institutions would go a long way to further enhance the benefits accruing from federal government presence to the people of the rural community.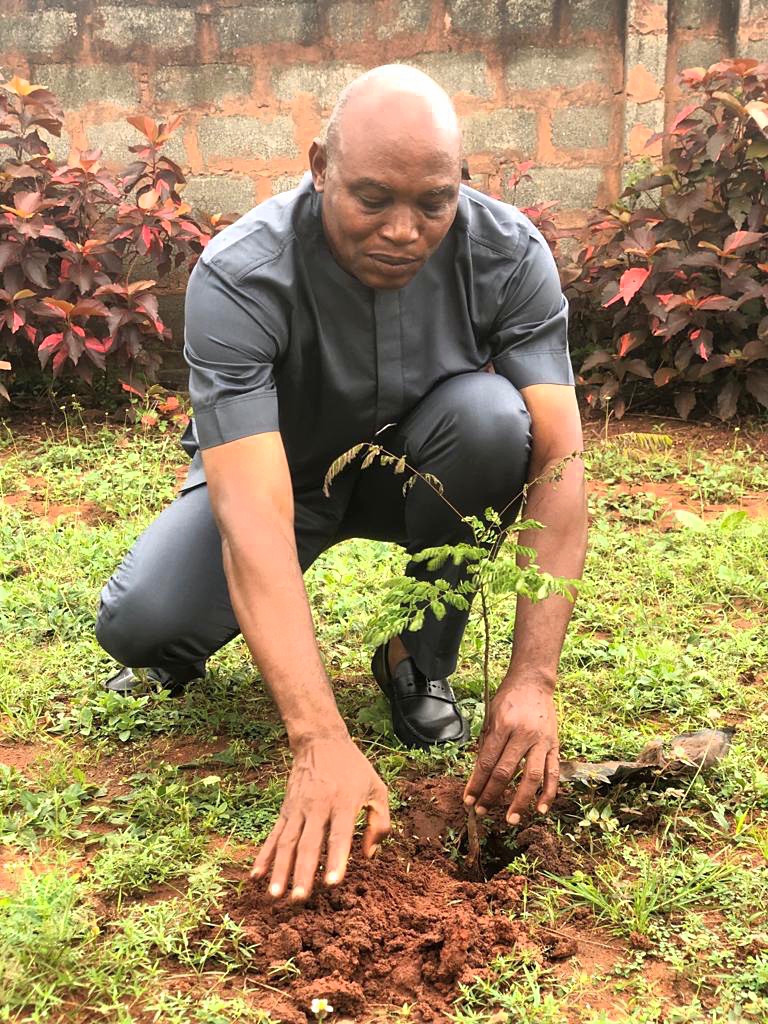 Aliede additionally thanked the vice-chancellor of NOUN, Prof. Olufemi Peters, for his steady commitment and special focus on community study centres, which he noted were the easiest routes to reaching rural people.

He also expressed appreciation to the founding fathers of NOUN for conceiving the noble idea of extending educational gateways to remote nooks and crannies of the country, thereby creating rare educational opportunities for the teeming population of the areas to participate in the Open and Distance Learning (ODL) programmes of the university.

The highlight of the tree planting exercise was the formal presentation of the trees and the symbolic planting by the centre director, the provost and other officials and staff of the two institutions.
Log in to post comments
49 views