By Debbie Nduba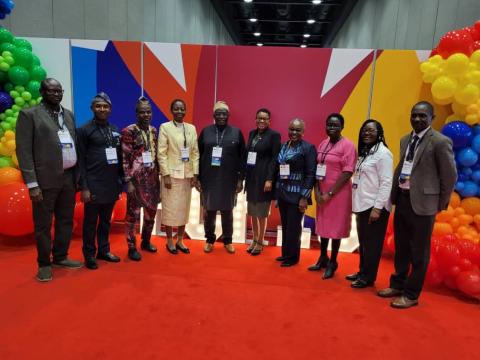 A 10-man delegation drawn from the academic and non-academic sections of the National Open University of Nigeria (NOUN) have represented the university at the just concluded 10th Commonwealth of Learning's (COL) Pan-Commonwealth Forum on Open Learning (PCF 10) held in Calgary, Canada.
The delegation was comprised of the Vice-Chancellor, Prof. Olufemi Peters, Deputy Vice-Chancellor, Technology, Innovation and Research (DVC-TIR), Prof. Monioluwa Olaniyi, Director, Regional Training for Open Distance Learning (RETRIDOL), Prof. Christine Ofulue and Director, Directorate of Entrepreneurship and General studies (DE&GS), Prof. Juliet Inegbedion Obahajajie .
Others include Dr. Abdul Lateef A. Adelakun from the Faculty of Social Science, Mass Communication Department, Dr. Ernest Ugbejeh of the Faculty of Law, Dr. Adedapo Adeyemi from the Faculty of Education-DEA, Ag. Director, Security Services, Mallam Isa Shehu, Mrs. Grace Egenti, from the Website and Application Development Unit, Directorate of Information and Communication and the Vice-Chancellor's Special Assistant, Mr. Adebiyi A. Adewoyin.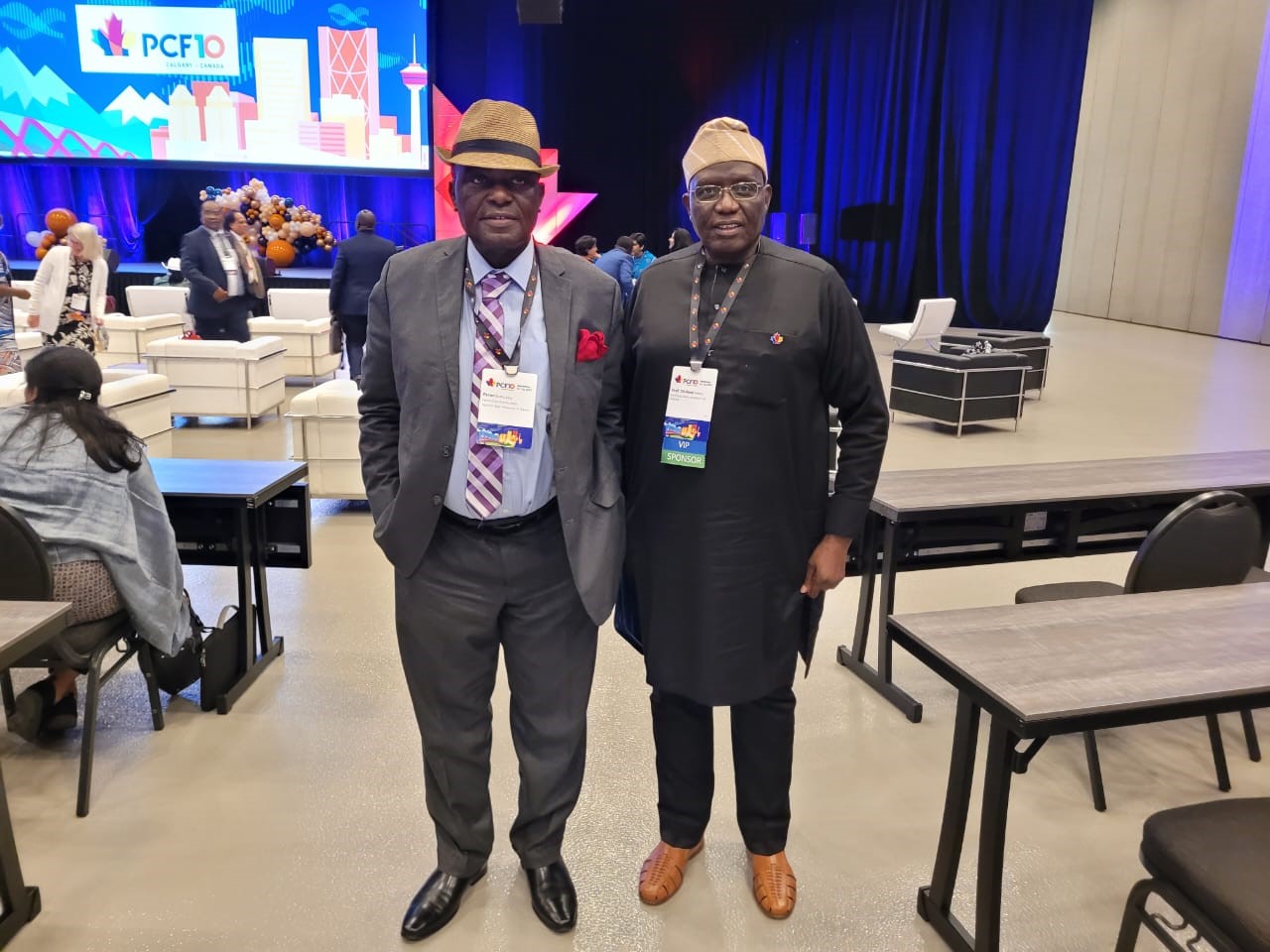 R-L: Prof. Okebukola ,Prof.Peters                                                                                               
NOUN Governing Council Chairman, Prof. Peter Okebukola who was also present at the event, was officially part of the National Universities Commission's (NUC) entourage, while Prof. Jane Agbu, COL's Education Adviser, attended as part of the team from the body.
The triennially event held from 14th through 16th September, 2022 was hosted by the Commonwealth of Learning (COL) and Athabasca University (AU) at the Calgary TELUS Convention Centre.
The thrust of the PCF10 was centred around six themes: Building Resilience, Fostering Lifelong Learning, Inspiring Innovations, Promoting Equity and Inclusion, placing special focus on education for girls and harnessing emerging technologies to improve quality of life
PCF is considered one of the world's leading international conferences on open, distance and technology-enabled learning, and was designed to explore applications of open and distance learning in widening educational access, bridging the digital divide, and advancing the social and economic development of communities and nations at large.
The forum's focus is on topics relating to developing countries and participation of practitioners from these countries.
Welcoming delegates to PCF10, President and Chief Executive Officer, Commonwealth of Learning, Prof. Asha Kanwar, in her speech, said the 10th Pan-Commonwealth Forum on Open Learning (PCF10) came at a time when distance and online learning have been embraced globally.
According to COL chieftain, "earlier editions of PCF, advocacy for open and distance learning was a major focus. This time we will discuss how open learning can be a key feature for fast-tracking the transformation of education for the future.
"The future must be based on the principles of equity, inclusion and environmental conservation where the role of ODL will be more important than ever before.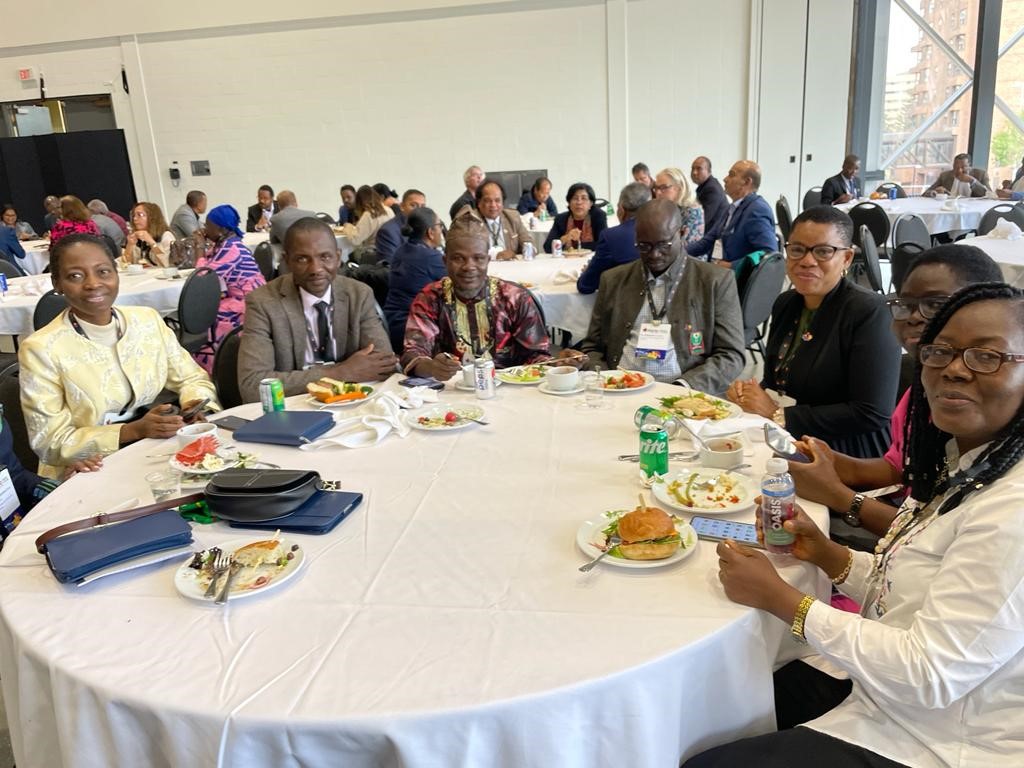 "Innovative approaches will be required to build the resilience of education systems. And innovations relate not just to technology but to developing appropriate models, methods, policies and processes."
During the pandemic, both policy makers and practitioners responded to the crisis with a sense of urgency and developed solutions appropriate to their contexts.
The forum had provided a platform for diverse constituencies to come together and share their experiences and insights, even as it served as an opportunity to network and forge collaborations for building back better.
She added that"The Commonwealth of Learning is proud to partner with Athabasca University, Canada's online university to bring PCF10 for the first time to Canada, which is also the home of COL.
"These are uncertain times but our colleagues both at COL and AU are working hard to ensure that the PCF experience will be enriching and memorable for each participant.
"Let me extend a personal invitation to each one of you in the Commonwealth and beyond: it is time for us to meet in person in the midst of the Canadian Rockies!"
The PCF10 ended on September 17th with a farewell and dinner event hosted by the Athabasca University at Hudson's on Calgary's famous Stephen Avenue.
Log in to post comments
303 views