By Sunday Adama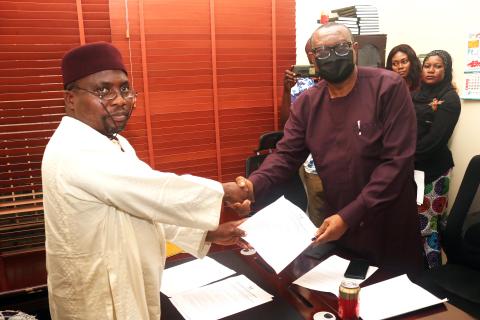 The outgoing Dean, School of Postgraduate Studies (SPGS), National Open University of Nigeria (NOUN), Prof. Samaila Mande, has formally handed over the mantle of leadership of the School to his successor, Prof. Chiedu Mafiana.
The ceremony took place on Wednesday 1st September, 2021 at the dean's office, University's headquarters, Jabi, Abuja.
Speaking on his first encounter with Mafiana, Mande said he met his successor at the National Universities Commission (NUC) as the then Acting Executive Secretary of the commission, adding that he is "extremely delighted" handing over the SPGS to a very competent and experienced hand.
While narrating the history of SPGS, the landmark achievements during his tenure and the challenges facing the School, Mande, who moves to the Centre for Human Resource Development (CHRD), Kaduna, said "I am also available to provide clarity on issues whenever the need arises."
Obviously satisfied with the positive role played by the members of staff of SPGS towards the success of his tenure, the outgoing dean said: "I will also like to appreciate the indefatigable staff of the SPGS for their steadfastness, diligence, professionalism and dedication to duty; they are among the best of the best in the University."
Responding, Prof. Chiedu Mafiana thanked his predecessor for piloting the affairs of SPGS, thereby taking the NOUN PG School to an enviable height, which he described as not easy to pioneer an academic institution.
"In fact, there is no one person who knows all. I only professed in my own narrow area. SPGS still needs you. We will continue to learn from one another," Mafiana said.
The NOUN SPGS, by the decision of the 46th Regular Meeting of the Senate on 6th April, 2009, was formally established with the late Prof. Israel Adu as the pioneer dean in charge of the coordination of all postgraduate programmes in the university.
On 1st July, 2016, the then VC, Prof. Abdalla Uba Adamu appointed Mande as an acting dean, where he served in that capacity till 2nd January, 2019 when he was appointed as the substantive Dean of SPGS.
On 26th August, 2021 the VC, Prof. Olufemi Peters appointed Prof. Mande as the Director, Centre for Human Resources Development with effect from 1st September, 2021.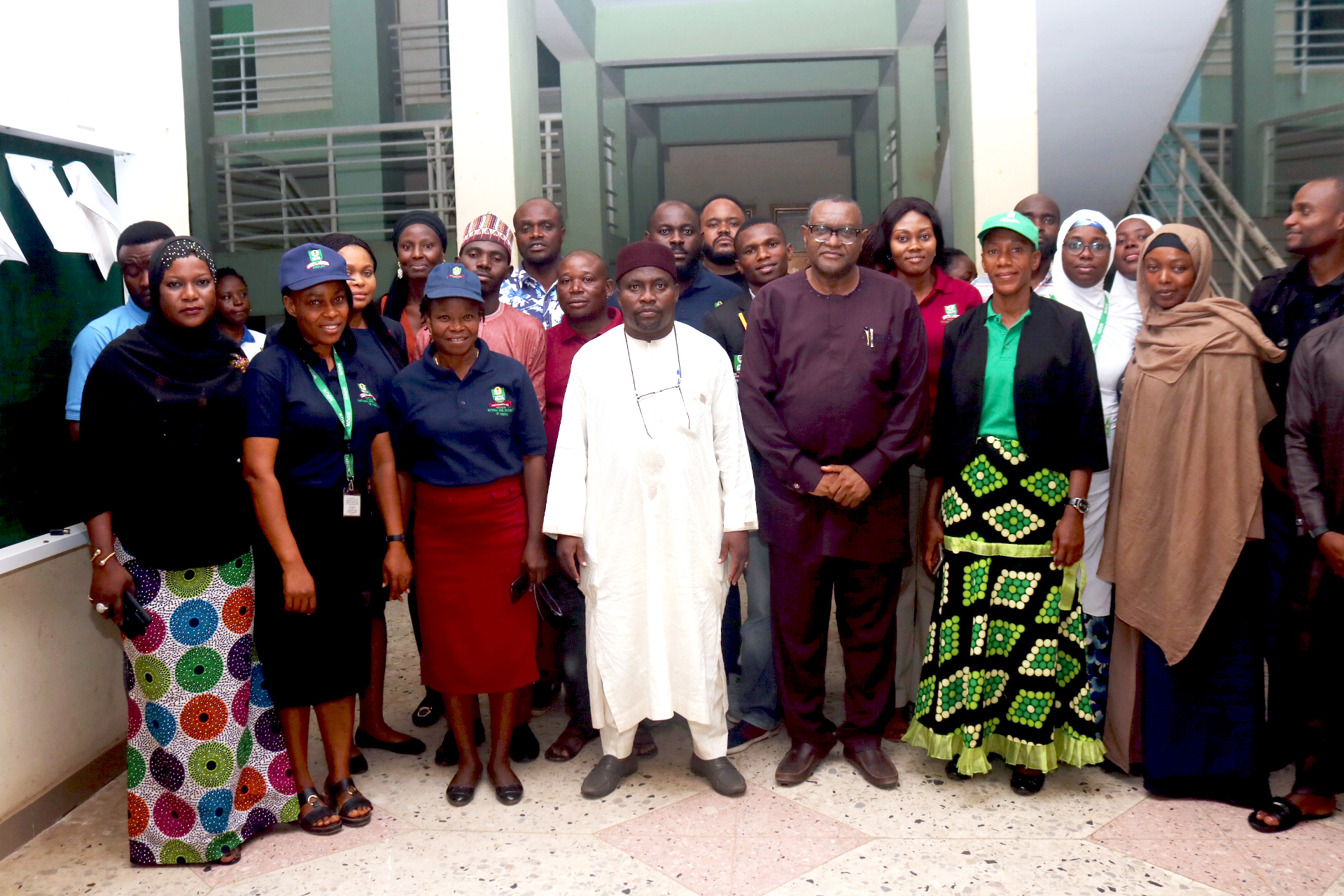 Log in to post comments
213 views