Tope Oyewole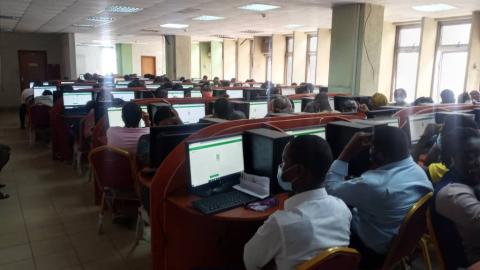 The McCarthy Study Centre of the National Open University of Nigeria (NOUN), has resumed its suspended e-examination, which is now holding at the Lagos Office Examination Centre.

It could be recalled that the e-examinations of the centre had been suspended due to faulty and outdated computer equipment.

The centre director, Prof. Rotimi Ogidan, expressed his pleasure at the resumption of the exercise, stating that the environment and equipment present at the Lagos Office Examination Centre are a plus to the success of the examinations.

"The equipment here is newer, the examination halls are more spacious, and can accommodate more number of students at a sitting," he said.

He further added that the students are at ease with the environment.
As at the time of filing-in this report, examination was hitch-free.
Log in to post comments
234 views